If there was a competition for lawyer as renaissance man or woman my entrant would be the Welshman and prizefighter Edmund E Price, who played the guitar and piano almost to a professional standard. Known as Ned, Price was born around 1825 and came to America as a boy. His father had also been a prizefighter and Ned fought a 106-round draw with Joe Cobden in Boston.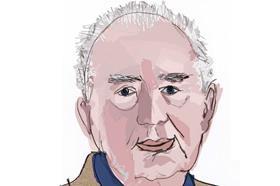 Price believed he should have been given the decision and retired from the ring, first becoming a minder for a Democratic politician and then a peace officer in Washington while studying law. He then served on the Union side in the Civil War. He spoke several languages and for a time he was employed in the courts as an interpreter.
After the war, he set up practice in New York with ex-judge J S Berger, specialising in criminal law. In 1875, in perhaps his best-known case, he successfully defended 'Texas' James Holland on a murder charge. Holland and his partner had agreed to buy $10,000 of counterfeit money for $800 from Tom and Theo Davis. The brothers saw no reason why Holland should have the $10,000, which could be put to better use. Tom Davis tried to distract him while Theo switched bags but unfortunately Holland saw this and shot Tom. Holland was acquitted, to general acclaim.
Many of Price's clients were Chinese immigrants and he was thought to have defended up to 1,200 of them.
In 1882, the minister of the Lee Avenue Baptist church died suddenly and Price and Berger bought the premises, opening it as the Lee Avenue Academy of Music and as a theatre which first played the melodrama Lights o' London, written by the English journalist George Sims.
Outside the law, Price managed the boxer John L Sullivan and when he turned to writing penned Honest Hearts and Willing Hands, a melodrama in which Sullivan took the leading part. His most popular drama was The Bravest of the Brave, the story of an heroic fireman. That was turned into two silent films. Can anyone offer a more qualified contender?