Michael Simmons continues reminiscing about life as a newly qualified solicitor at the end of the 1950s
Suddenly I was in the money, having landed a useful sideline with a one-time legal adversary, Alvis-driving investment adviser Adrian J of Mayfair. The job was reviving dormant cemetery-owning companies previously quoted on the Edinburgh Stock Exchange.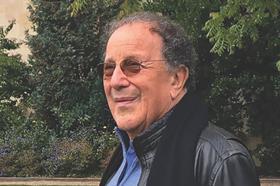 The first deal went ahead smoothly and I was additionally rewarded with a substantial parcel of free shares. The problem was that I had less and less time for work at the Air Ministry's Directorate of Legal Services. On one occasion, I crammed a week's RAF interviews into a single day rather than the scheduled five.
Those of us on the road visiting air stations relied on the dispatcher, one of our number. He crucially knew not only where we were supposed to be, but also where we actually were, in case we were summoned by authority.
I had bought a most unreliable 1937 Austin 12 to use on my rounds. Bob P was the original dispatcher and everything went smoothly. But then he was replaced by Barry H. Disaster. I was discovered by my superiors not to be where I was supposed to be and that was that. I was in disgrace.
Some years later, I bumped into Barry H and his wife in a west country hotel.
'It was bad luck my being exposed when you were acting as dispatcher,' I said.
'It wasn't bad luck,' he replied. 'I denounced you deliberately. I objected to the way you were breaking the rules.'
Some months later I wasn't particularly sad to read in the Gazette that Barry H had been struck off for financial misdeeds.
I was then banished from DLS to be a flight commander of a recruitment squadron at Bridgnorth in Shropshire, where my main responsibility was the welfare of the recruits. In one case I interviewed an 18-year-old from Newcastle. He supported his disabled mother and had run the family newsagent's business on his own.
The man was at his wits' end and almost suicidal at being called up. I decided that he was no use to the RAF and helped get him discharged and sent home.
Walking around the station was exhausting, as every recruit had to salute me as an officer and I had to return each salute. But my weekends were free. I caught the bus along with many recruits to Wolverhampton and then the train to London.
The return journey was not so easy, as we all arrived back at Wolverhampton after the last bus to Bridgnorth had left. As the only officer, the bench in the ladies' waiting room was reserved as my sleeping quarters until the first bus left at 6am – in time for a shave, breakfast in the Mess and the first parade.
I felt bad about the clients that I had left behind in London, but there was little I could do for them in Bridgnorth.
The station commander was sympathetic and helped get me transferred back to the home counties so that I could live again in London. After a brief period at RAF West Drayton, I was appointed as Deputy Adjutant at the School of Education, RAF Uxbridge.
The adjutant was a lovely man, Dick A, who was a regular officer fast approaching retirement. The work was light and Dick had no objection to my continuing legal practice in office hours.
In my time at Bridgnorth, alas, Adrian J had come a cropper and been declared bankrupt; with the shares of no fewer than three public companies suspended by the stock exchange. I was glad my part in his affairs was so peripheral as to attract no notice.
My monthly Mess bills almost exceeded my RAF earnings and I needed paying legal work. So I decided to offer my services as a travelling locum to solicitors who had complicated cases with which they were too busy to deal.
I started with an excellent firm in Uxbridge and usefully added work from a sole practitioner in Earls Court, near where I was living. Suddenly I was busy again as my long-suffering clients also returned to me.
The wing commander in charge of the school popped into our office and was surprised to find a full-scale solicitor's practice in operation. Dick explained what was going on.
'I suppose it's all right,' said the CO, shrugging his shoulders.
I answered a Gazette advertisement for a part-time locum at a firm near the Temple which had a backlog of work following the death of one of its two partners. I presented myself after hours, in uniform.
The dilapidated nature of the office furniture was all too familiar after my time in articles, as were the elderly staff. The principal was yet another major but this time with a Military Cross, and from one of the Guards regiments.
He was no lawyer but he was extraordinarily well connected. At the weekends he shot with the dukes whom he numbered among his clients. The products of the shoot were left to hang in the dimly lit strongroom. The permanent staff objected to being hit in the face by a rotting pheasant, so the job of document and file retrieval fell to me.
The Major's uncle, who had run the practice through the war, had recently died, leaving an active portfolio of neglected files. This time the clientele was far superior. Apart from the dukes, there were other landed gentry and wealthy Kensington widows.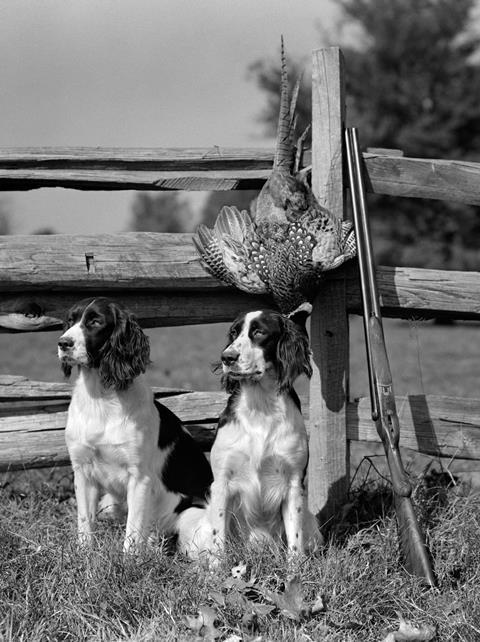 I was overburdening Miss C, the Major's elderly secretary, to such an extent that I soon found myself being introduced by the Major to my new secretary, Miss R, who was from Thanet and taking her first job in London.
Neither Joyce nor I realised that this was to be the start of a professional relationship which, apart from time off for Joyce to have and bring up twin girls and a son, was to last all our working lives. We still meet once a month in London to enjoy lunchtime jazz and a chat.
Back at Uxbridge, my service life continued. I exchanged my dilapidated Austin 12 for a 1952 Alvis T10. This became the pride of the motor transport section, which gave the engine a daily tune-up. About once a month it was my turn to act as orderly officer. The job was equivalent to that of a glorified caretaker and consisted principally of seeing that everything was locked up at night.
The Central Band of the RAF was housed at Uxbridge. I was supposed to see that their lights were out, but instead did a deal whereby they could keep jamming away at their jazz while I sat listening quietly in a corner. I was urged to equip myself with a proper officer's uniform so I could join formal parades. Not surprisingly, I failed to comply as my time was coming to an end and the expense would have been prohibitive.
My friend from university, Mike Pinner, a famous amateur footballer, (pictured above in goal for Leyton Orient) was stationed not far away at RAF Northolt. Nominally, he was an education officer who had signed on for an extra year for much improved pay and a terminal gratuity. In fact, he was captaining the Great Britain soccer team which was due to take part in the coming New Zealand Olympic Games. The squad was practising in the football stadium at RAF Uxbridge.
We enjoyed long and convivial lunches together in the officers' mess. Another friend, Richard R, also a National Service officer, was the station dentist. He made sure that he enjoyed peaceful afternoons by eating large quantities of Port Salut, an extremely smelly cheese, at lunch in the mess. This became well known and as a result he had no patients to see after lunch. He would extend his dentist's chair and make it flat – thus enabling an uninterrupted sleep.
I now only had a few months to serve. The Major offered me a job as an assistant solicitor at £1,200 per year and expressed pleasure at the job I had done so far in clearing up the backlog. I did not accept immediately as I wanted to see if I could do better.
One advertisement intrigued me. It was for an immediate salaried partner in a small City firm at £2,000 per year. It was very much out of my league, but I felt it worthwhile applying. Dick A was happy to give me time off for interview.
The first shock was the office premises. It was hard to take in the marble-clad hallway of the Corn Exchange building in Mark Lane, the smooth and modern lifts, and the overall impression of efficiency and cleanliness. I wasn't used to this.
Anthony Sumption was a small man, as befitted a former submarine commander, with large, horn-rimmed glasses. He too had had a good war, winning a Distinguished Service Cross and ending up Flag Lieutenant to the Commander of the Mediterranean Fleet, Lord Louis Mountbatten.
Anthony explained that he needed an all-rounder to take over most of the work of a general practice which he was in the process of demerging from a much larger firm in the same building. The previous merger had not worked out. The offices also contained his private bank, and he would be dividing his time between the bank and his legal practice. It was a very genial and relaxed interview and I left with the feeling that I would very much like the job.
I was offered the position but requested a day to consider it, as I felt some loyalty to the Major. If the Major would match the terms, I would stay with him.
I explained my dilemma to the Major and related what I had been offered. There was a pause: 'Better take it,' he said.
Elsewhere, the end was nigh. I was to be discharged from the RAF in February 1961. I would immediately join my new firm and become a salaried partner on the notepaper on 6 April, the beginning of the firm's new financial year. I was very excited, as I had now jumped far ahead of all my contemporaries. All I had to do now was live up to the expectations.
On the day of my release, the Station Commander at Uxbridge kindly invited me for a farewell drink at the bar in the officers' mess. I thought it tactful not to tell him that from the following Monday my earnings would be on a par with his.
We discussed the fact that National Service was ending and that in future a greatly slimmed down RAF would have to do without the many doctors, dentists, lawyers and accountants who had kept it running.
What had National Service done for me? In one respect, it had wasted two years of my life. I had faced a constant struggle with authority to continue practising my profession when, in truth, there was insufficient RAF work to keep me busy.
On the credit side, I had learned valuable personnel management skills. I was no longer a slave driver.
I had also learned that success could have adverse consequences. As a classical scholar, I should have been aware of hubris and the principle of meden agan – nothing too much or moderation in all things.
I had learned about both the hard way. With the benefit of hindsight, I might have done better to serve my time at the age of 18. I might have derived more benefit and grown up more quickly. I was, at all events, glad that it was at last over.