Pre-lockdown news about the difficulty Greater Manchester Police had in deciding whether a slice of pizza was a substantial meal, thus allowing alcohol to be sold, was no surprise. The idea of drink only with food was tried in New York in the late 19th century in one attempt to stop the sale of alcohol.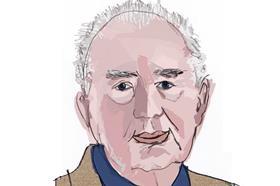 Like the later Mann Act, designed to protect girls by making it a federal offence to transport a woman across a state line for the purpose of sex, it was another example of good intentions gone wrong. Very few pimps and madams were prosecuted but into the net fell men with their girlfriends, as well as notables such as Charlie Chaplin, Chuck Berry and the architect Frank Lloyd Wright.
Under the Raines Hotel Law (1896), drink could be served on a Sunday only in an hotel with a minimum of 10 rooms along with a meal. So saloon owners converted spare rooms into cubicles which passed as rooms and let them out to transients and prostitutes. As for the meal, this was often a brick between two slices of bread which mouldered on the table for weeks.
A killing in a Raines hotel was the last murder case of Englishman William F Howe, who was thought to have defended in an astounding 1,000 cases in his 40-year career at the New York Bar. In 1902 he defended Eugene Gauthier, who was charged with killing his mistress Maude Gentil in his room at the Transfer Hotel, a Broadway flophouse.
It was not a promising case. Gauthier had been jealous of Maude, the attractive wife of a long-missing barman. She had been killed with a bullet to the temple. Gauthier had purloined a gun from a man who lived in the hotel, pawned a ring he stole and fled to Montreal where a priest persuaded him to surrender. He often changed his story, saying she had committed suicide and then that she had tried to kill him and accidentally been killed in the struggle for the gun.
Nevertheless, Howe saved him from the electric chair. The jury returned a verdict of murder in the second degree and Gauthier received 20 years.
The great man died on 1 September 1902.
James Morton is a writer and former criminal defence solicitor