On 1 January 1902 14-year-old Bertha Schippan had her throat cut as she slept in the same room as her 24-year-old sister Mary in the small German farming community at Towitta, South Australia. Their parents had gone to see friends 30km away and their brothers slept in the nearby barn.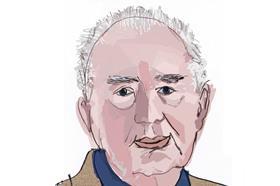 A fortnight later a coroner's jury sitting at Towitta charged Mary Schippan with murder. The evidence against her was that she had been found on a couch with her boyfriend Gustave Nitschke by Bertha and she feared her sister would tell her puritanical father. Her blouse and stockings were bloodstained. She claimed she woke at 10pm to find a man lying across her chest with a knife. She said she had escaped to raise the alarm with her brothers, leaving her sister behind. Bertha died the next day having been stabbed at least 40 times.
With editors promising 'sensational' details in the lead-up to the verdict, there was competition to file copy quickly. The nearest telegraph station was in Angaston, 26km away. To beat competitors, who were using horses and cyclists, Adelaide's The Advertiser hired a car to make the journey. It is thought to be the first time in Australia that journalists used a car to get their copy filed.
By the time the case was heard in Adelaide in March, public opinion had swung in Mary's favour and Nitschke, who had given evidence of his 'improper' relationship with Mary, was seen as the villain of the piece but not the killer. Defended by English barrister Sir Josiah Symon KC and tried by his former law partner chief justice Sir Samuel Way – no recusal here – Mary was acquitted, to tremendous cheering, and driven home. As Nitschke walked down King William Street he was badly treated by the 4,000 strong crowd and the police had to intervene.
Mary continued to live in Towitta but never married. She died in 1919 from consumption aged 41. There is some suggestion that her father killed Bertha because she had seen him kill a travelling hawker and he was afraid she would go to the police. But he had an alibi. Probably the better view is that it was Mary.
James Morton is a writer and former criminal defence solicitor