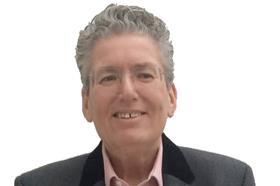 Obiter can only congratulate Wanda Goldwag, late chair of the Office for Legal Complaints, on her latest Quango role. The multi-skilled Goldwag, whose CV includes spells at organisations as diverse as BA Air Miles, the Leasehold Advisory Service and the gas industry's Uniform Network Code Modification Panel, was today named as the first chair of Nuclear Transport Solutions.
The new organisation brings together the bodies responsible for shuttling radioactive materials safely around by rail in the UK and plutonium-containing fuel by sea between Sellafield and Japan, so no pressure there.
'It's an exciting time to join NTS,' Goldwag said in a statement. 'I'm looking forward to using my experience to help it achieve its aim to be the leading global provider of nuclear transport solutions.'
Obiter can't help recalling that Goldwag's experience with the legal regulatory sector did not begin particularly well. Facing the justice select committee back in 2017 she found herself stumped when asked to name the principal legal regulators.
We are confident that Goldwag is already boning up on her Bequerels and fast neutrons, and the difference between mixed uranium-plutonium oxide and vitrified high-level waste. After all, how hard can it be?