Readers' memories of serving articles have now reached the punk era. Russell Conway recalls joining Oliver Fisher Solicitors – where he is now senior partner – in Notting Hill in 1977. Starting salary as an articled clerk was £28 a week.
'My position was at the side of the senior partner at a small desk with a manual typewriter. Manual typewriters haunt me to this day. If you made one or two mistakes Tipp-Ex would come to your rescue. But if you were on page six of a 20-page lease and things took a turn for the worse, you had to start all over again.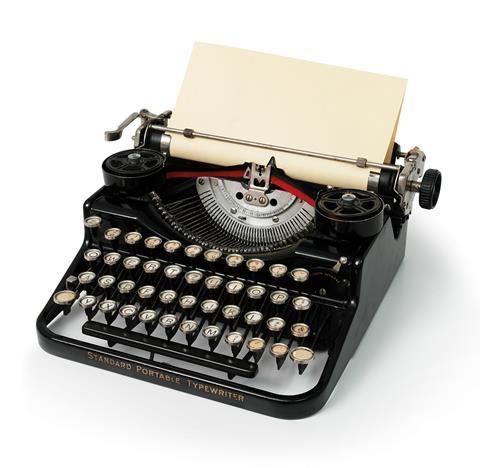 'My principal had a habit of coming into the office just after lunch at about 1.30. He liked to finish his work and would often be in the office until midnight. He expected me to do my duty and stay with him so that I could take dictation.
'But it was an exciting time. We used to have attended completions where the other side came to our offices and there was a solemn exchange of deeds, leases, damp-proof guarantees etc, usually in exchange for a banker's draft. Some of these were more exciting than others and I remember well a rather fraught one ending in the other side snatching the deeds, not giving us the banker's draft and my principal yelling at me to chase them down the street.'
Another duty was taking charge of the firm's Christmas party, 'where I would be given a budget of £10 to buy wine and crisps'.
In 2021 we can only look back with envy at such hedonism. Any more memories – perhaps from the last cohort of old-school articled clerks? Email michael.cross@lawsociety.org.uk.