Client dons a ginger wig to 'test' a witness's identification.
In 1956 a London solicitor was in the dock accused of conspiracy to pervert the course of justice, after he had dressed his client in clothes hired for the occasion and a ginger wig to 'test' a witness's identification. He had informed the prosecution what he was going to do, so was acquitted.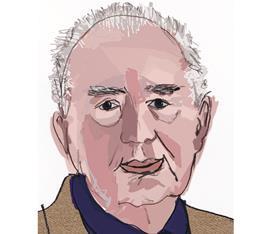 No such problems for the lawyer in an 1850 case, when Thomas Griffiths died after a prize fight with William Gill. Reports say the fight was fairly contested but that by the 50th round Griffiths was more or less insensible. He was finally knocked out in the 53rd round and died that evening.
The only witness who would give evidence against Gill was a police officer who had arrived towards the end and claimed he could identify him. The judge at the assizes then in session was very much against the prize ring and would certainly have pressed the jury to convict Gill of murder. So the first thing to be done by Gill's solicitor, advised by Henry Hawkins (later the first Baron Brampton), was to get him out of the way until the wounds on his face healed. He would then surrender at the next assizes. Gill was duly spirited away.
Hawkins later wrote how surprised he was when he next saw his client. His instructing solicitor had arranged for this now fresh-faced man with hair cut closely to be dressed to resemble a parson – or at least someone studying for the cloth.
Gill appeared in front of Baron Parke, a much more tolerant judge, charged with manslaughter. The policeman was put through the wringer over his identification but Hawkins thought that one member of the jury, a Quaker, was against him and might sway the others. He directed his attention to him but there was an adverse summing up from Parke. The jury retired and, when they could not reach a verdict, Parke sent them out again.
'You've got the whole of Epsom on your side,' he remarked to Hawkins.
'Yes, but you have the Quaker,' came the reply. The jury returned a not guilty verdict. 'You converted him', said Parke.
James Morton is a writer and former criminal defence solicitor