Law Society Gazette 12 February 2009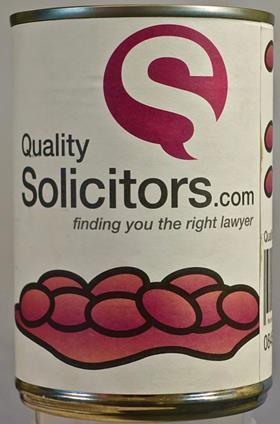 Solicitors unveil quality brand
High street solicitors have launched a new legal brand to promote themselves collectively when supermarkets and other businesses enter the legal arena in 2011. QualitySolicitors.com is a nationwide alliance of small and medium-sized firms which will pool resources to develop a recognisable brand to compete with organisations such as the AA, Tesco and HBOS.
3 February 1999
Firm wins on ad ban
The law firm that had two advertisements banned from the London Underground because they were 'political' has won compensation. Fisher Meredith's advertisement – 'Dear Bystander, We'll arrest you anyway' – was rejected at the last minute. The compensation includes free media space and printing of new posters, one of which reads: 'Dear Innocent. We think you did it.'
1 February 1989
Green paper reforms: Lobbying begins
The bar plans to raise a £1m fighting fund through its members to campaign against green paper proposals, which if implemented, it says, would cause it to wither and die. The chairman of the bar, Desmond Fennell QC, predicts that the largest and richest firms of solicitors and accountants will create large advocacy departments offering huge financial incentives to the bar's best personnel.
February 1949
London (Criminal Courts) Solicitors' Association
The London (Criminal Courts) Solicitors' Association, consisting of solicitors who practise advocacy in the various Magistrates' Courts in and around the Metropolis, has been formed. The primary object of the new Association is to watch the interests of such solicitors under Part II of the Legal Aid and Advice Bill, which deals with criminal proceedings.