Alas, the dream is over. The legal profession will have to wait at least another year to see a solicitor put through their paces on the infamous interviews round on reality TV show The Apprentice.
Sarah Ann Magson gave it a good shot though, completing all ten tasks before falling at the final hurdle last night.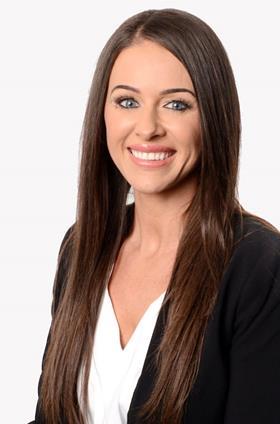 Lord Sugar dismissed the Watson Woodhouse lawyer after her team failed in a task that involved making and branding Christmas-themed chocolates. Magson was tasked with the making and to her downfall forgot to measure out the ingredients, resulting in less than enthusiastic feedback from perspective buyers laid on by Sugar.
The remaining five contestants will battle it out in the interview stage before being whittled down to a final two who will compete for the overlord's £250,000 investment.
Despite her disappointment Magson told Obiter she believed she had done the solicitors' profession proud.
'I was so happy to get to where I did and that I managed to take part in every task – it's just a shame I couldn't be the first lawyer to get to the interview stage,' she said.
On her supposedly quiet nature, picked up by some on social media, Magson said: 'I didn't see that as me being quiet, I saw it as being professional. I used my experience as a solicitor and dealing with stressful situations and demands from clients by remaining calm and professional. I didn't make mistakes and got on with the job.'
Ten weeks with Lord Sugar barking instructions interspersed with the odd toe-curling pun has not dampened enthusiam for her legal career.
She insisted she was 'ready and raring' to return to work.
'I've always been involved in law, ever since I did my A-levels,' Magson, who is now head of civil litigation at the Teesside firm, explained.
'When I first joined the firm we didn't do much civil work at all but I've managed to build up the department from scratch and I want to help continue its growth.'
Despite letting her go Lord Sugar clearly thought highly of Magson. She revealed that he told her his fears that she may continue to enjoy a high-flying legal career and therefore not be 100% committed to the business.
But developing the business is still very much on the cards for Magson.
Her idea by the way, is Little Arrivals Ltd, which specialises in luxury affordable nursery furniture and equipment. Obiter will be keeping an eye out.