With more than 91,000 followers on Twitter, anonymous legal blogger 'The Secret Barrister' has become an indispensable source for the chatterati holding forth about the justice system. The junior's new book, The Secret Barrister: Stories of the Law and How It's Broken, has proved to be brilliantly timed, with the criminal bar and young legal aid lawyers raising £10,000 in three days through crowdfunding to send a copy to every MP.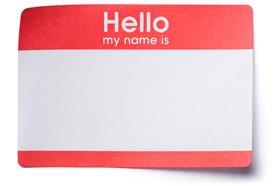 But who is this barrister, and why are they so secretive? The person behind it all says that anonymity means they can 'speak plainly, frankly and without fear or favour' about the problems they see in the criminal justice system 'in a way that I don't think I could under my real name'. More power to their elbow – but Obiter notes that criminal barristers are not usually shy about speaking out publicly. Indeed, without naming names, we can think of one or two who make a point of it without noticeably harming their careers.
We were hoping to find out more tomorrow, when our colleague is due to address a criminal justice event at the RSA in London. However, it seems the legal legend is not ready to reveal themselves and will instead provide an 'anonymised' film introduction. At least, someone claiming to be The Secret Barrister will.