On 2 December 2021, I will have been qualified as a solicitor for 25 years so this is an opportune time for reflection and celebration.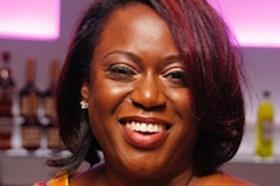 Whilst my natural parents were always around, from the age of one I was raised with white foster parents and spent most of my years in Great Yarmouth on the east coast, a place not known for its diversity when I was growing up. Notwithstanding, my foster parents raised me to believe that I could be anything I wanted to be in life if by working hard.
Undeterred by some of my teachers who were affronted by my ambitions to be a solicitor suggesting that rather than get my hopes up, I'd be better suited to a career as a prison warden, my dedication resulted in letters after my name; HND, LLB (Hons), LLM. I also passed the Legal Practice Course (LPC) in its very first year.
I recall while studying the LPC that the vast majority of my white counterparts had secured training contracts before we had even completed the course and I was surprised that, with all of my qualifications, I was not one of them.
I made many applications to various firms in Birmingham, and like many budding black trainee solicitors today, despite my qualifications, I had a lever arch file full of rejections.
In a moment of desperation, I thought it must be my beautiful African name that alluded employers to the fact I am not white. So, for a while, I made applications under my Nigerian English name, Tina. I thought if Tina could just get me shortlisted for an interview, my qualifications and natural talent would do the rest to secure me the elusive training contract, but alas the rejections just kept on coming.
In 1994, I secured a paralegal position with the largest legal aid firm in Birmingham at that time, McGrath & Co. The people who worked there were from very diverse backgrounds, no surprise really as the firm specialised in immigration and crime, areas in which black, Asian and minority ethnic people are often the biggest service users.
In the years that followed I worked at a number of different commercial firms in the City and at every one I was one of very few black people in those firms as generally, they were below partner level.
If you have ever been in a position where you do not see people like yourself reflected at a senior level, you will know how demoralising it is, but then consider the intersectionality of being a black woman.
I decided I could not allow this reality to hold me back as it was something I could not change and decided to keep on pushing to drive change to inspire others to come into the profession.
When a fellow partner gained their promotion, they told me I had not been afforded the same recognition because I am black. Until that moment I had not given my ethnicity any thought in relation to my career progression, but I guess the fact it was said, says it all.
I promised myself I would do all I could to encourage under-represented people, particularly black people, to see that they too could to have a successful legal career. As a result, I have always had a passion for mentoring and supporting others.
The number of back lawyers in the profession as of this year is just 3% and as such the percentage of black female partners, as a matter of course, must be a small percentage of that 3%. As I have been successful in navigating the profession, I have taken it upon myself to be visual and to be the best role model I can be, because role models enable others to believe they can also achieve.
I have worked at some great firms during my career and I have never been subject to overt racism but I have, of course, been subject to endless micro-aggressions which, like all black people, I have learned to live with but that does not make it right.
However, I am not an island, and on my journey I have sought and benefited from the advice, support and mentoring received from a wide variety of colleagues in the profession, all of which has been hugely appreciated.
I joined my current firm – Trowers & Hamlins – in 2011 and I am the happiest I have been in my career as the firm genuinely embraces and promotes diversity and inclusion.
Women slightly outweigh men at partnership level, Jennie Gubbins is our senior partner and a number of partners identify as LGBTQ+. Our diversity and inclusion programme is called Trowers Includes - within which all the protected characteristics are represented and celebrated.
In January, I was promoted to the head of office, Birmingham. I was absolutely delighted and felt it made a strong statement particularly to the Birmingham market where black people are under-represented in leadership roles in the city.
No one could be in any doubt, that I am an advocate for diversity and inclusion, not just of black people but for all under-represented people.
The progress of equality of opportunity in the legal profession for black people has, to date, been at a snail's pace.
The summer of 2020, however, saw the world sit up and listen to the injustices faced by black people. The last words uttered by a George Floyd, "I can't breathe" during the 8 minutes and 46 seconds he was allegedly being murdered by a white American police officer, have the power to rapidly accelerate the pace of change.
Since George Floyd's brutal killing, the lens of the legal profession has quite rightly been focused on the experience of black people. Partners, in particular, are in a position to drive and bring about this much needed change and can do this by changing poor practices within their firms which disadvantage black people, resulting in us not having equality of opportunity.
Having been part of conversations at my firm for positive change, my advice to under-represented people in the profession is to be the very best they can be and to not think they are on their own.
They should reach out to people, most importantly someone who is at the next level they want to achieve, so they can get real practical advice, support and mentoring navigate and finally, to believe in themselves as the profession is changing for the better when it comes to the issue of diversity and inclusion.
Yetunde Dania is partner and head of office at Trowers & Hamlins LLP, Birmingham