Solicitor Benedict Birnberg, who has died aged 93, is remembered as 'one of the greatest lawyers of his generation' and founder of a law firm that continues his work at the cutting edge of civil liberties and social justice cases, writes Eduardo Reyes.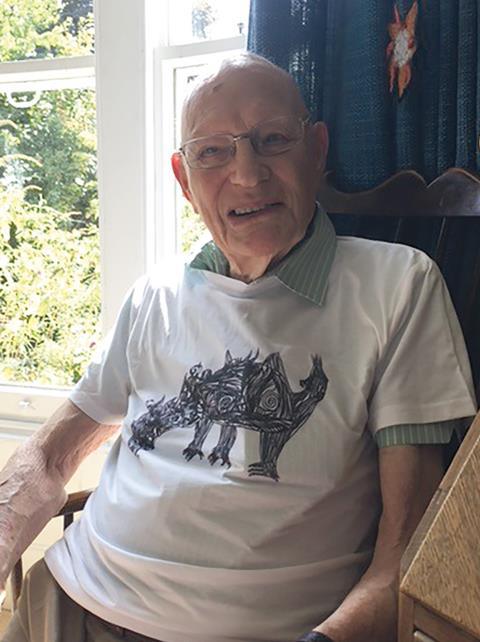 Known to all as Ben, he was born in Stepney, East London, in 1930 to Jewish parents, Naomi and Jonas Birnberg. Jonas had emigrated to the UK from what is now Romania in the 1890s, fleeing pogroms, and grew up in Whitechapel. After reading maths at the University of Cambridge he spent 40 years teaching maths at Colfe's, a grammar school in south-east London.
Naomi ran her own school in her family's country home in Birchington, Kent, which moved with her to Exford when the second world war occasioned their evacuation. There she read Mein Kampf to the pupils 'to better known the enemy'. They housed some Jewish refugees from Germany.
Ben's daughter Ariadne says: 'Despite the war, Ben's memories of his childhood were happy ones, climbing trees, fishing in the River Exe, being master of his own little world called Hamingham.' He enjoyed stamp collecting as a child and had an album with stamps from Abyssinia to Uruguay. While in Birchington Ben kept a log of warplanes. He'd draw maps and pore over atlases – a pastime that continued into adulthood.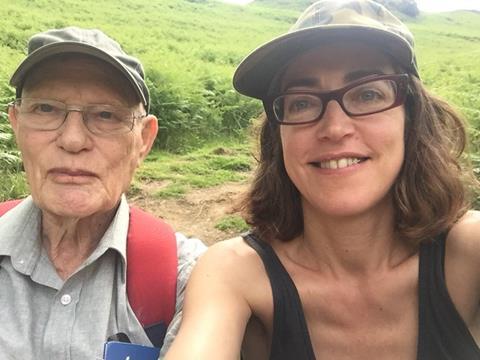 Ben and his brother Teddy were day boys at the King's School Canterbury. While there, Ben came within the orbit of Hewlett Johnson 'the Red Dean of Canterbury'. This sparked an interest in communism.
Before university he did National Service. A lifelong pescatarian, when tasked with ordering food for the troops he put in meat-free orders. There was uproar, and he was removed from that duty.
He followed his father to Cambridge, and read history at Corpus Christi College, graduating with a 2:1.
After qualifying as a solicitor, a year into working for a corporate City law firm, which he hated, Ben spotted a 14-year lease for sale on Borough High Street, annual rate £30. He took it, put up a nameplate and set up as a one-man civil liberties, neighbourhood practice, accessible to all – B.M. Birnberg & Co. It was 1962.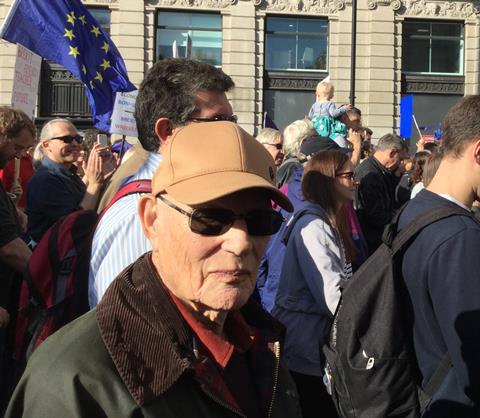 Ben began his civil liberties work with CND, and later represented the actors union Equity in its internal battles over the boycott of apartheid-era South Africa.
Labour peer Paul Boateng, who trained at the firm and was a partner from 1979-87, later recalled: 'The Redgraves were frequently in the office, as were numerous ANC luminaries. He fought for gay rights before the term was invented, representing the Albany Trust. He struck a blow for artistic freedom, defending David Hockney's right to bring back magazines deemed obscene by customs and excise.'
As a result the firm was a crucible that forged radical lawyers acting for civil rights and social justice clients. Boateng, Imran Khan KC and Gareth Peirce (now senior partner) all trained at the firm. Peirce recalls: 'Those of us who came to train in his still small firm in the early 1970s could gradually appreciate that the mountains of files, in what outsiders always described as his "tiny cramped office", recorded the most far reaching of protest movements of the decade before – against nuclear armament, apartheid, and police racist oppression.'
Partners by the early 1970s included Judith Walker, who was finding novel ways to use the law to protect victims of domestic violence. In 1983, partner Tess Gill, with journalist Anna Coote, successfully challenged the policy of Fleet Street wine bar El Vino of not serving women at the bar.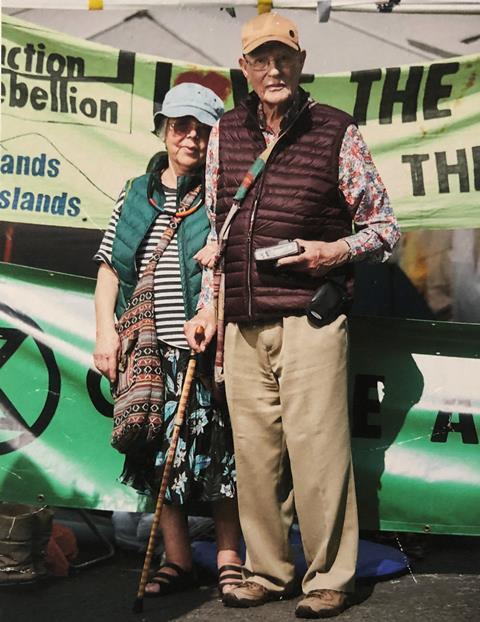 In 1970 Ben was on hand to support the 'Mangrove' defendants (who represented themselves), charged after demonstrating against repeated raids on the West Indian restaurant. 1998 saw the conclusion of his long-running campaign for Derek Bentley's controversial murder conviction to be quashed. Bentley was executed in 1953, and Ben had taken on the case in 1962. He left strict instructions with reception that Bentley's sister Iris was never to be kept waiting.
He retired in 1999, and the firm continues as Birnberg Peirce.
Perhaps inevitably, his professional and private life were to a degree enmeshed. He met his wife Triantafyllia Matziorini, a law graduate from Greece who was studying at the LSE, (known as Felitsa) in 1967. He represented her and other protesters who had stormed the Greek Embassy in London on 28 April to draw attention to the dictatorship of Greece's military junta. A year and a day later, he and Felitsa were married.
They were cultural as well as political enthusiasts. Ariadne recalls: 'As a child… being dragged around concert halls, art galleries and protest marches.' In retirement, Ben and Felitsa enjoyed annual trips to the Edinburgh Festival, and Ben was an enthusiastic attendee of the Proms (promming – never paying for a seat).
'Ben was always very proud of the fact that I could play the piano well,' Ariadne says. 'It was a source of comfort to me, towards the end of his life, that I could make him happy simply by playing a Mozart sonata… It was never difficult to make Ben happy really. He had a gift for enjoying life.'
Benedict Birnberg's funeral service will take place at 11.30am on Friday 24 November at Honor Oak Crematorium, Brockley Way SE4 2LW. Donations in his memory are invited to The Access To Justice Foundation