At Kingsley Napley we have an active D&I network, with sub-networks, that focus on and undertake a vast array of activities to promote diversity and inclusion both internally and externally.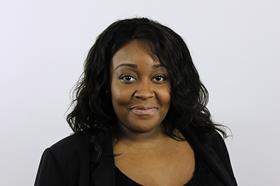 We want to be and be seen as a diverse and inclusive place to work and we want clients and those in our community to share in that vision and those values too.
Why do we do it? Not only is it the right thing morally, but it also makes sound business sense. There is a plethora of data showing the increased profitability and longevity of diverse businesses. Thankfully, D&I features prominently in Kingsley Napley's business plan and is a priority for our leadership team, as well as a growing number of members of the firm.
One of our D&I groups at the firm – which I co-chair – has been active for a while but particularly driven and energetic since the tragic death of George Floyd in May last year. We are the group – 50 strong - dedicated to fostering an awareness of what constitutes racial discrimination, understanding of that issue and proposing solutions both for us as a firm and those we interact with.
We were instrumental in encouraging Kingsley Napley to sign the Halo Code earlier this year, for example, which protects employees from discrimination about hairstyles associated with racial, ethnic, religious and cultural identities. We have also been involved in the firm's important work with Rare Recruitment utilising their contextual recruitment software to highlight candidate potential rather than academic prowess as a result of which the firm has seen a significant uptick in applications for training contracts from ethnic minority candidates and made offers to such. We have an active book club and organised a fundraiser to help local primary schools purchase more representative and inclusive books. I could go on. In short, we are extremely active and committed to our mission which is to celebrate difference and enhance appreciation of ethnic/cultural differences, whilst doing our bit to help break down barriers.
We have felt for some time that our name The BAME & Allies network was out of step with our approach and wider criticism which has emerged over use of the BAME label. The Law Society's Ethnic Minority Lawyers Division held an excellent podcast last year asking if the term BAME was problematic. More recently the Commission on Race and Ethnic Disparities' report looking at inequality in the UK, raised concerns about the BAME acronym.
We agreed that this umbrella term used to describe people of non-white descent risked homogenising individuals and experiences of different ethnic groups and had become a convenient 'catch-all' label. BAME masks nuances of race, ethnicity and cultural heritage and allows for individual issues to be brushed over.
So we decided to consult with our members and agree a new name for our group which better reflects who we are and what we are trying to achieve – what we are and not what we are not.
The answer we have arrived at is REACH which stands for Race, Ethnicity and Cultural Heritage.
This is not an acronym we have devised. In fact, one of our clients the General Dental Council already uses it. But it is a name that resonated with us as we feel it better reflects our identity and ethos. We have never operated as a group that lumps together experiences of non-white individuals as 'common' to all so why use a name associated with such?
We chose REACH as it encapsulates our focus as a group – promoting equality, understanding and actively taking a stand against discrimination based on one's race ethnicity or cultural heritage.
Though our name has changed, our aims as a group remain the same - to strive towards creating an inclusive workplace and wider community for all. From now on as a firm, wherever possible, we intend to try to no longer use the reference BAME.
Shannett Thompson is a partner in the regulatory practice at Kingsley Napley specialising in the healthcare sector. She is also co-chair of the firm's REACH group