With most solicitors' practices trying to arrange new insurance cover in time for the traditional 1 October renewal date, chair of the Law Society's Professional Indemnity Insurance Committee Nick Gurney-Champion offers some unpalatable but important advice
This is a sensitive subject, but one that needs to be addressed. Many firms are struggling as a result of Covid-19 and the lockdown. Back in April, the Law Society found that, some 63% of sole practitioners and 71% of firms with four partners or fewer said such pressures could put them out of business by the autumn. Even as commercial activity slowly resumes, the risk of further outbreaks and lockdowns exist alongside an economic recession, and the results of the end of the Brexit transition agreement.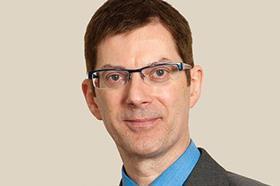 I don't want to be unduly negative, but there is no guarantee that firms that are currently struggling will be able to bounce back as the economy improves. There isn't even a guarantee that the economy will improve in the short- to medium-term. So, for the principals of firms that find themselves in financial difficulty and are contemplating closure in the near future, closing down now might be a better and far cheaper option than PII renewal.
The reason for this is that your six-year compulsory run off cover is probably at its cheapest rate under your existing PII policy.
The PII market was already hardening before Covid-19 struck. A hard market means that the cost of premiums is increasing, while market capacity is reducing, with underwriters unwilling or unable to take on new risk. This problem is likely to be compounded by the pandemic and recession. The cost of a firm's mandatory six-year run-off cover is typically calculated as a multiple of its most recent annual premium. But, with premiums for most solicitors set to rise substantially in October, and possibly increased multiples coupled with the prospect of several years of a hard market ahead, it could be some time before firms will get as good a price for their run-off premium as what is currently on offer.
It has always been important for firms to close in an orderly fashion, with principals paying for their run-off cover, as they are required to do. But that need is especially acute, for three reasons:
The SRA is taking a renewed interest in the non-payment of run-off premiums, and has indicated that it may be willing to carry out regulatory prosecutions against the principals of firms that close without making such payments, which could affect your future ability to practise.
With the Solicitors Indemnity Fund closing to new claims from the end of September next year, post six year run-off cover (PSYROC) will no longer be provided to the profession, free at the point of use. Former principals will have to make their own arrangements to protect themselves and their former employees against claims that come after their mandatory run-off cover has ended, and being able to evidence an orderly closure with payment of run-off premium is likely to be a prerequisite for finding ongoing PSYROC protection.


Responsibility to the rest of the profession. If a firm closes without paying for its run-off cover, those costs are passed on to your professional colleagues in the form of higher premiums, and it risks driving insurers out of the market altogether.
I know that these are hard times, and that many of us are hurting, but we must all strive to uphold the principles of honesty, integrity, and independence which are fundamental to who we are as solicitors.
If you want to keep your business going then the Law Society stands ready and willing, with resources to assist you. But if you have real concerns that your business could collapse, then it might be the best thing you could do to stop now, and close down your practice in a way that preserves your reputation and offers the best hope of securing long-term protection for your clients, your staff, and yourself.
Please see below for organisations you can contact if you have either personal or company issues relating to the closure of a firm:
Nick Gurney-Champion, chair of the Law Society's Professional Indemnity Insurance Committee