Common questions answered around family and children's law during the Covid-19 outbreak
Q. How is the outbreak affecting domestic abuse victims and their ability to access the help they need?
A. The Covid-19 lockdown has had a devastating effect on domestic abuse victims and their ability to seek help.
Refuge has reported a 25% increase in calls to the national domestic abuse helpline. A high number of deaths have also been reported and it is likely this will increase as isolation measures continue.
The government's 'You Are Not Alone' campaign – to raise public awareness of domestic abuse and signpost resources – and investment in domestic abuse helplines is welcome but there is still much more to be done.
It is encouraging to see government guidance for emergency injunctions – which stop abusers harming or threatening victims – now acknowledges that victims may not be able to get time and space away from their abuser to fill in an application, provide a witness statements and attend a telephone hearing.
However, strict legal aid criteria leave many victims navigating the process unrepresented. Making non-means tested legal aid available for domestic abuse cases would allow all victims access to legal support.
The government should further relax the usual 'gateway' evidence requirements during the pandemic so that solicitors – as well as doctors and other professionals – can certify an individual has experienced domestic abuse, allowing them access to legal aid. Doctors and other frontline professionals are simply too busy to provide evidence at this time.
The Covid-19 lockdown is an incredibly dangerous time for domestic abuse victims and now more than ever, they must be able to access the help and support they need.
Every effort must be made to put the necessary funding into refuges and accommodation – giving victims and their children a space they can feel safe in during this pandemic.
The national domestic abuse helpline number is 0808 2000 247.
Q. If I have a shared custody agreement, can I still take my child to see their other parent?
A. Yes, the government has announced that children under 18 who have separated parents are free to go between households.
However, this becomes more complicated if the child has to go into isolation because they or someone in their home are displaying Covid-19 symptoms, or if one parent is in an 'at risk' category.
Family Courts still encourage parents with contact orders to stick to those orders as far as they can, including by finding creative alternatives. For example, using FaceTime or other forms of remote contact if face-to-face interactions are not possible.
In all circumstances, parents should consider the welfare interests of their child and work together to find the best solution in line with the government's isolation guidelines.
Q. How will the Covid-19 pandemic affect those going through the divorce process?
A. Divorces can still be issued online in the usual way. They can - in principle - proceed online all the way to decree absolute and if the couple has no children or money issues (not forgetting property and pensions) this may suit them very well; divorce itself is an administrative process, after all.
If the separating couple needs to ask the court to consider any aspect of their divorce, they could encounter delay. Courts are currently having to prioritise their work and some categories are deemed 'essential' while others are not. If the court can deal with a case it is likely to do so remotely – as long as this will not prejudice a fair hearing.
Divorce and separation are stressful processes and being forced by public health restrictions to live together with your soon-to-be 'ex' may not be easy. If separating couples need advice on any aspect of their relationship breakdown, they should contact a solicitor. Most solicitors firms are providing a full range of legal services, albeit remotely for now.
Q. How is the Covid-19 lockdown affecting children's care proceedings?
A. The protection of vulnerable children is a continuing, critical concern for professionals working in the field. Local authorities have adopted protocols to protect the health of their staff as well as the families they work with – allowing social workers' visits and checks to continue as safely as they can.
The 'lockdown' undoubtedly places extra pressures on families already under strain. Schools stayed open for children who are under child protection, but only a minority of eligible children have been turning up. This means that, worryingly, an important layer of safeguarding for these children has been removed.
In short, local authorities remain busy with all aspects of child protection work, including public law proceedings, which are still going ahead via remote hearings.
As a necessary alternative during the pandemic, this can be a little unsatisfactory: parents often need extra help with the court process and with everyone 'dialling in' separately from their own home or laptop, this might not be available.
If someone's child is being removed from their care, or even adopted, they may feel understandably let down if they cannot participate to their fullest within the court process. The family courts are alive to these problems and research is underway which should quickly lead to clear guidance about which cases may be conducted remotely, and which cannot.
For other types of events, such as Public Law Outline (PLO) meetings, local authorities and solicitors continue to work together to make it possible for parents to participate, with support.
Where a parent should be having contact with their child in care, and face-to-face contact is impossible because of Covid-19, social workers will work with parents and carers to find alternatives, such as Zoom or WhatsApp.
All those who work in this area understand that, for a parent, this type of case is one the hardest things they'll ever have encountered, as the stakes could not be higher.
If you are the parent of a child subject to the PLO process or a court application brought by a local authority, you are automatically entitled to legal aid. Contact a solicitor on the Law Society's children's panel to access expert legal help.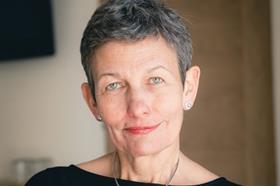 Penny Scott, chair of the Law Society's family law committee, and Jerry Bull, chair of the Law Society's children's law sub-committee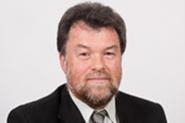 *The Law Society is keeping the coronavirus situation under review and monitoring the advice it receives from the Foreign & Commonwealth Office and Public Health England.