As we move slowly towards the official consultation phase of Lord Justice Jackson's fixed-costs proposals, I have been looking at the extent to which his initial hardline proposals have been watered down and the pitfalls that remain.
The sharpest intakes of breath when Jackson started to get busy with fixed costs came as a reaction to the suggested £250,000 case value ceiling. While few expected the current extent of discretion in fast-track costs to be unaffected with some incursion into the multi-track, £250,000 did not feel in any respect like the lower reaches.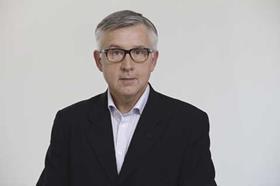 As hard as Jackson has tried to retain the ambitious ceiling, his discussions leading up to July caused him to settle at £100,000 when pitching in his final recommendation – with the added caveat that only such cases that could be tried in up to three days would fall within the fixed-costs scheme. He wants to create an intermediate track which catches this thick slice of multi-track cases.
The Jackson proscription against what he called 'Balkanisation' did not survive the spring roadshows and the input of his assessors. The 'one-scale-fits-all-cases' notion for fixed costs that Jackson started with has given way to a more segregated approach. There are escape hatches from the proposed intermediate track for cases with reputational issues, public importance and claims for substantial non-monetary relief. Clinical negligence is also reserved for further research and special treatment. The interest groups have fought an effective rearguard action and seen off the first attack.
But for the cases that would be collared by the scheme, the amounts of costs on offer look grim. The maximum available under Jackson's grid has not materially altered since the first set of illustrations. It was hard to see why they would when the objective was to set a linear proportionate relationship between case value and recoverable costs. The range of recoverable costs (to include a trial) in the proposed intermediate track is £19,150 to £77,000, and there is no doubt that lawyers will struggle to retrofit necessary work to this scale.
Given that most of the work carried out in litigation is responsive to the court's procedural rules, and the standard of case presentation demanded by our legal system remains high, something must give. The fear remains that procedural reform will not arrive quickly or effectively. Suggested restrictions on the length of pleadings and statements do not paper over that crack. A greater emphasis on wider procedural reforms is needed, including the amount of work needed to fight a case also reducing – something far easier said than done
Jackson hopes that the curb on recoverable costs will help litigants to drive a better deal with their lawyers, but in anything other than the simplest of cases the gap between the minimum sustainable fees and the fixed costs contribution will be impossible to close.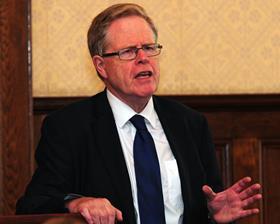 There remains a fundamental injustice. First, in preventing recovery of costs even when necessarily incurred (a fault that applies to every application of Jackson's proportionality test). Second, in restricting what the Davids can recover with no limit on what the Goliaths may spend.
Looking ahead, it was ironic that one of the most persuasive arguments leading Jackson to confine the scope and soften the edges of his proposals was based on the reported effectiveness of costs budgeting.
Until recently, it was hard to find anyone in practice with a good word to say about costs management, but faced with a far more arbitrary and stingy alternative, budgeting has deftly been recast as a success story.
I hope that trend is genuine and that it continues. Budgeting at least provides the opportunity for case-specific factors and the relative resources of the parties to be considered. Test cases on the application of budgeting to costs assessment have been slow to emerge. The first of any consequence, Harrison, has signposted to me that detailed assessment must modernise if it is to survive. We now need to rethink the procedure for those relatively few costs disputes that cannot be settled without detailed assessment. It should demand concise, high-level submissions around 'good reason' to depart from a budget and move away from the minutiae.
Andy Ellis is a costs lawyer and managing director at Practico.