The regulators who are expressly considered in the Coronavirus Act 2020 are arguably the lucky ones. The remainder are left trying to work out how best to meet their statutory duties and how to exercise their powers in a lawful but practical fashion, given that almost everything seems to have changed and at breakneck speeds.*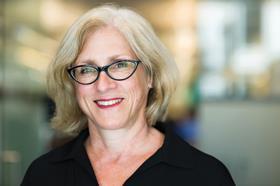 Whilst the public interest points firmly towards flexibility, the taking into account of exigencies and the avoidance of an overly narrow approach, we know that minimum standards must, and rightly so, still be met. Everything will turn on the particular power or duty and what the legislation allows. That said, there is likely to be greater scope for how a duty is fulfilled or power exercised, be that by way of factors that may be taken into account, deference to the specialised decision maker or the discretionary nature of public law remedies. Perhaps the clearest indication of travel is that set out in the Coronavirus Act 2020 and the lowering of the standards for the Care Act 2014 (see below). In practice of course, for a range of regulators, it will be all about reprioritisation of core functions, in particular putting to the fore those aimed at the protection of the public.
Reprioritisation of functions
In terms of the prioritisation of regulators' functions, by way of example, the Financial Conduct Authority is reviewing work plans so they can delay or postpone activity which is not critical to protecting consumers and market integrity in the short-term. The Charity Commission has said that it will prioritise incidents that place individuals at risk, or incidents that have had a significant impact on a charity's operations and therefore serious harm to the charity's work­­. Other regulators are publically saying that they will not pursue particular kinds of complaints – for instance the Local Government and Social Care Ombudsman has announced it has suspended all activity that would require information from or actions by care providers or local authorities. In relation to the health professional regulators, there is a new priority thrust upon them as the Coronavirus Act makes specific provision to meet the urgent need of course for more medical staff, allowing the emergency and temporary registration of nurses and other health care professionals and social workers (while not allowing an appeal of these decisions).
One way in which functions can be reprioritised is through enforcement policies. For example, the Information Commissioner's Office has noted that it cannot change time limits in data protection or freedom of information law, but will not penalise organisations where they prioritise other areas.
Thresholds for public law duties/powers
On the face of it, only those expressly addressed in or under the Coronavirus Act can confidently expect their powers and duties to change. That said, and as noted above, a clear indication of the extraordinary and urgent times we are living in is the modifications to the Care Act. When in place some Care Act duties become powers (ie: discretionary) - but will remain duties to meet needs where failure to do so would be a breach of rights under the European Convention of Human Rights. This then is in effect a profound lowering of the standards of care and rights for some of the most vulnerable in our society.
It might be thought from this indication, that one way forward, where actually impossible to meet statutory duties and unlawful action an inevitability, is for regulators to set out to fulfil their functions in such a way that the absolute minimum below which it must not go, is a human rights compliant level of provision. Of course many regulators will not routinely engage in human rights' type arena, and for them, the focus should perhaps be on the degree to which the courts would be sympathetic in the current circumstances.
The Care Quality Commission regulating the Care Act as it does, will find particular challenges in understanding what is a Convention compliant level of provision. It is worth noting that, in relation to article 8 in R (McDonald) v RBKC [2011] UKSC 33 the Supreme Court based its decision in part on what was necessary not just for the economic well-being of the respondent but also the interests of its other service users. This sits alongside the line of authority supporting public authorities taking into account its level of resources. For example, in R v Gloucestershire County Council, ex p Barry [1997] AC 584, the then House of Lords held that a local authority is entitled to take account of the cost of meeting the needs of a disabled person when deciding whether it is 'necessary' to meet those needs. There are limits to this and so by contrast, in R v Broadcasting Complaints Commission, ex p Owen [1985] QB 1153, it was held that the fact that it might be a burden on resources to investigate a complaint was not a matter to which the Commission could have regard when deciding whether it was 'inappropriate' for it to entertain that complaint.
Other public law duties
A point to note is that even with the potential modifications to the Care Act via the Coronavirus Act these do not displace the Equality Act provisions including of course section 149 t(the public sector equality duty). That is a reminder that in prioritising your functions, it will almost never be appropriate to base decisions on protected characteristics without the soundest of justifications and only after giving due regard to the equality implications. Other public law duties that a regulator would be foolish to ignore include the need for consultation where statutorily or by practice required. There is nothing in the provisions of the Coronavirus Act that directly affects those duties. What is reasonably required may likely still be achieved via website, emails, letters albeit timing may need to be curtailed if there is an urgent need.
Hearings
Another indicator of the direction of travel, is the way in which the courts themselves are finding ways, as best they can, to continue to operate but at arguably the outer limits of their own duties – including common law and article 6 rights to a public hearing and a public pronouncement of judgment. Most courts and tribunals are now actively enabling video and audio hearings – see new Practice Direction 51Y. The Administrative Court is daily holding substantive hearings by way of Skype and even telephone. Broadly speaking, there is no reason why a regulators' hearing by remote access should not be fair. Many regulators are however choosing to postpone a large part of their ongoing hearings (e.g.: General Medical Council) and not to schedule new cases, prioritising the remote hearing of interim orders, where public protection issues are engaged. Postponement of hearings of course runs up against the other article 6 requirement that a determination of a civil right or obligation should be within a reasonable time – but again, the current crisis is overwhelmingly likely to enable considerable delays without courting a breach of human rights.
The way forward over the next few weeks and months is likely to be prioritising the most urgent and serious needs, keeping people safe, and ensuring that human rights as an absolute minimum are met. Act as flexibly as you can within your own legal framework/policies or if necessary carry out urgent changes, including if necessary consultations to bring about appropriate rule changes.
*Every effort has been made to ensure that the information in this article is up to date at the time of writing, but readers will understand that the situation is changing rapidly and that information will become outdated quickly. Please also note that this article does not provide legal advice and readers should seek their own specific advice.
Melanie Carter, head of public and regulatory, Bates Well