As some Gazette readers will know, I have spent a good deal of the last two decades advising and representing solicitors who are either under investigation or being prosecuted by the Solicitors Regulation Authority and its predecessors.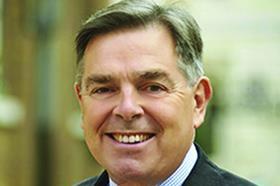 Such an experience is almost certainly a solicitor's worst professional nightmare. Whenever the SRA commences a formal investigation, the solicitor's world is turned upside down: a dark cloud appears over the horizon and stays in place until the investigation or prosecution is over. In the meantime, the solicitor will suffer severe stress, which can often tip over into depression or other mental health issues.
As long ago as October 2003, Auld LJ remarked in Aaron v Law Society: 'Disciplinary proceedings before the Solicitors Disciplinary Tribunal are analogous to criminal proceedings. The uncertainty that springs from and festers with unnecessary and unreasonable delay can, in itself, cause great injustice to practising solicitors, whose livelihood and professional reputations are at stake. Nor does such delay serve the solicitors' profession as a whole. It is in their interest and that of the members of public whom they serve that their regulatory body and the tribunal should be prompt, as well as otherwise effective, in the enforcement of the high standards of their profession.'
You would like to think that the SRA is well aware of this, and therefore strains every muscle to ensure that its investigations are carried out as rapidly and efficiently as possible. You would, I fear, be wrong. The time taken by the SRA nowadays to investigate alleged wrongdoing by solicitors is nothing short of scandalous. Many of its investigations proceed at a pace which would shame the average garden snail. Months, or even years, can pass by without any apparent progress being made. Suddenly the SRA will spring into action, write a letter or two seeking further information, often within a ridiculously short timescale (although, to be fair, extensions are readily granted), and then will relapse into apparent slumber for several more months.
Everybody who practises in this area is well aware of this unacceptable state of affairs. This autumn, the SDT will sit in judgment on a solicitor who was more or less continuously under investigation for six years, from August 2012 until a decision to refer the matter to the SDT in July 2018. The SRA then took exactly two more years until July 2020 to prepare and serve the disciplinary proceedings. In recent weeks, I have advised one solicitor who has been under investigation for nearly four years and another who has been under investigation for two years. These cases are not exceptional. They are, I am afraid, par for the course. I could cite numerous other examples.
Matters do not improve once a decision has been made to refer the case to the SDT. Although that tribunal stated on two occasions more than 10 years ago that proceedings should be served within three months of the SRA resolving to refer a matter to the SDT, the SRA and those representing the SRA took little apparent notice. Most recently in the 'eight-year' case referred to above, the tribunal observed: 'Normally a period of three months would be sufficient to draft a Rule 12 statement possibly extending to six months in exceptionally complicated cases.' I would be interested to know whether that has been observed or, like the tribunal's earlier exhortations, honoured only in the breach.
Winners and losers
It is worth examining who wins and who loses from the lamentable situation which I have described. The first losers are those members of the general public who wish to instruct solicitors. The SRA's entire raison d'etre is the protection of the public and the maintenance of high ethical standards so that solicitors can be trusted 'to the ends of the earth', as Sir Thomas Bingham MR memorably put it in his seminal judgment in Bolton v Law Society. By permitting potential 'rotten apples' to remain in the profession for years longer than should be the case, the SRA exposes members of the public to unnecessary risk. The good and conscientious solicitors who represent the vast majority of the profession form another cohort of losers. They do not wish to share the title of solicitor with the rotten apples who should have been expelled from the profession months or years earlier.
Another group of solicitors who suffer particularly grievously from these delays are those who are under investigation and/or prosecution by the SRA, but who will either be found not to have transgressed or will receive a penalty, such as a fine or a rebuke, which will not prevent them from practising. For them, the ordeal is truly appalling. Their professional lives will have been put on hold for years on end. If, as often happens, they have lost their employment because of the complaint made against them, they will have to declare the fact of the investigation to any prospective solicitor employer, rendering them to all intents and purposes unemployable in the profession. Often they are uninsured, and have to fund the cost of legal advice and representation from their own resources. Moreover, in high-profile cases, they live in fear of leaks about the fact of the investigation and the inevitable reputational damage that will follow: indeed in some cases, the SRA confirms publicly that a particular solicitor or firm is under investigation.
There is, sadly, one cohort of winners, namely those solicitors still practising during the investigation and prosecution who will ultimately be expelled from the profession. They are able to practise, often for years on end, while the investigation and prosecution wend their way slowly towards their conclusion.
Everybody else loses. I, for one, would welcome a candid explanation in these pages from the SRA about how this situation has been allowed to develop, and what (if anything) is being done to correct it.
Gregory Treverton-Jones QC is a barrister at 39 Essex Chambers, London