Some 25,000 solicitors without practising certificates have not paid the new £20 fee required to stay on the roll, the Solicitors Regulation Authority has revealed. The fee is being levied to fund the annual keeping of the roll exercise, reintroduced this year to comply with data protection legislation after a suspension of eight years.
Papers for this month's SRA board meeting reveal that 'approximately 60,000 customers' were emailed asking them to pay the £20. By the time the application window closed on 28 May, the regulator had received 'over 31,000 applications' to stay on the roll. That figure has now risen to some 35,000, chief executive Paul Philip told journalists at the post-board meeting press briefing today.
Of the 'missing' 25,000, Office for National Statistics mortality rates suggest that roughly 9,000 have died. Philip would not be drawn on the reasons why the remainder have failed to pay, but rebutted suggestions by one prominent refusenik, Gazette columnist Joshua Rozenberg, that the fee is excessive. The charge covers software development as well as the cost of running the exercise, Philip said, and the exercise will not break even for five or six years. 'We will keep the fee under review,' he said.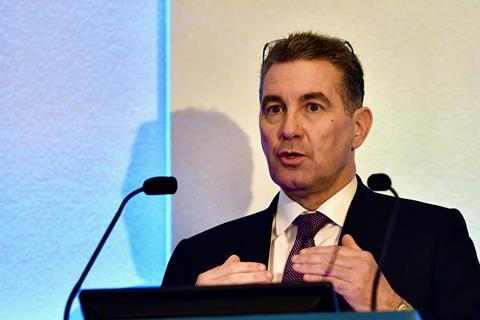 'This is not a fund-raising exercise,' SRA chair Anna Bradley repeated.
Elsewhere, the board papers reveal that the SRA expects HM Treasury to open a consultation on the future of money-laundering supervision this month. Four options are expected to be on the agenda, including moving the AML supervision of lawyers and accountants to a new body and amalgamating AML supervision for lawyers and accountants. While it would be 'a bit premature' to reveal the SRA's preference, Philip defended the regulator's role in AML compliance. 'If we didn't do it, someone else would, most probably a government entity,' he said.
Philip also revealed that the SRA's procurement of new contracts to supply legal and enforcement services is on track for when its current contract, with national firm Capsticks, ends on 31 October. He said a decision had not been made on whether to continue with one firm. ''We are sticking with the possibility of it being one or more providers,' he said.
This article is now closed for comment.