Statistics released by the Bar Standards Board have highlighted the dismal prospects for students hoping to obtain a bar pupillage, with the top providers failing to get even a third of their students into chambers.
BPP's London branch had the best record between 2011 and 2013 of students getting pupillages. However despite this, the figures show that 72% of its students starting the course in 2011, 2012 or 2013 are still yet to begin a pupillage.
And of those who began the course in 2013, only 17% have started in chambers.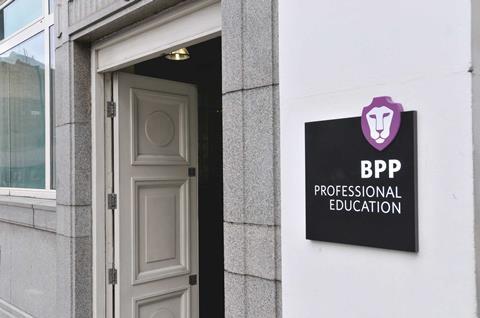 The University of Northumbria was revealed as the worst at getting students to pupillage, with just 3% of students from those three years having started a pupillage. And out of those starting the course in 2013, none of its 48 students had commenced a pupillage yet.
Meanwhile at Cardiff University just 6% of students had obtained a pupillage, with just one of 51 students in 2013 starting their final level of training before becoming a barrister.
The University of Law's London branch and City Law School came joint second with 22% of their students starting a pupillage.
The statistics come as the bar regulator consults on changes to the bar training course, after barristers, pupils and students condemned the course as too expensive and poor value for money when responding to a review on training at the bar.
One of the changes the regulator has proposed is preventing candidates with a 2:2 degree from being accepted onto the bar training course.
The statistics published today showed that 26% of students starting a course in 2011, 2012 or 2013 had a lower second-class degree.
The University of Northumbria told the Gazette that six of its 2013 intake had obtained pupillages, but this had not been recorded by the BSB as the regulator's figures were based on those starting pupillages before 24 July 2015.
Its students started their pupillages in September/October this year.
Anna Banfield, director of bar professional training course (BPTC) programmes at BPP University Law School, said: 'We are pleased that BPP University Law School London has come out top in the comparison of students with pupillage.
'However, the pupillage statistics have to be read in context. In particular, it is important to take account of the number of international students who study the BPTC with the intention of returning to their home jurisdiction who do not seek pupillage in England or Wales. Across all providers the proportion of international students is variable year on year but is typically about 50%.
'This means that the pool of students competing for pupillage is significantly smaller than it may first appear.'