Magic circle firm Clifford Chance is to prevent the number of hours a lawyer has billed from being taken into account when considering their performance and bonus. The firm will instead focus on how lawyers have 'adopted the firm's wider strategy', including use of innovation and professional development.
A year-long trial started yesterday at the firm's Middle East offices but the Gazette understands if successful it could be rolled out in the UK and elsewhere. A source told the Gazette the trial aimed to show that acting in clients' best interests was not only about throwing as many bodies and hours behind a matter as possible.
The firm said while client work will remain the core focus, it will now evaluate a wider range of activities, including professional development and time spent progressing the firm's strategies, for example diversity and inclusion, wellbeing, and community programmes.
Billable hours, referred to by the firm as 'utilisation' thresholds, will be formally removed and compensation and bonuses will be measured on a 'balanced understanding of each individual's contribution'. Lawyers will continue to record their time and will have desktop dashboards showing where their time has been spent across a number of categories.
Matthew Layton, global managing partner, said: 'While we have always encouraged our lawyers to spend time on a broad range of value-adding activities, from business development to best delivery, the perceived emphasis has remained on utilisation. We are trying to break the dominance of that single metric and allow our teams to think more broadly about where their time is best spent.'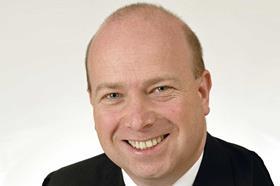 Mo Al-Shukairy, regional managing partner for the Middle East, added: 'Our people and our clients have different expectations than they had of us in the past. This pilot is an acknowledgement of that change, and an explicit attempt to try to find a new model that is fit for the future.'
The pilot will include all lawyers (excluding partners) in the firm's Dubai and Abu Dhabi offices.