Whatever your social media platform or news site of choice, you do not need to scroll for long to find content cautioning against personal burnout.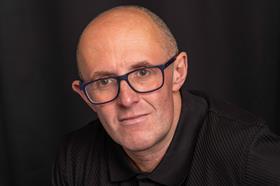 Posts and articles advocating the adoption of a slower pace and attaining the perceived holy grail of a healthy work-life balance are well-intentioned but potentially damaging.
Why? Because contrary to clickbait commentary, being 'kind to yourself' and attaining career goals are not mutually exclusive. An individual's professional and personal life are not separate entities – like it or not, work and play are intrinsically linked.
Whether a newly qualified solicitor or experienced barrister, your job plays a big role in how you spend your hours after clocking off. It is simply not possible to lay claim to a paradisal existence outside of work if your time at work is characterised by feelings of unhappiness and being undervalued. Being fundamentally unfulfilled professionally can impact on relationships and have a negative influence on family life.
It is for this reason that the constant championing of compassion for those voluntarily taking a back seat in business irks. Not because I object to anyone choosing to spend more time with their kids or opting for a sabbatical in South America, if that is what they wish to do, but because of the negative shadow it casts over those who select the opposite path.
Investing time over and above the perceived norm or demonstrating exceptional levels of commitment to a career should not be demonised and portrayed as a misguided life choice.
Doing more and making personal sacrifices are key to progression and a cornerstone of success. Therefore, to perpetuate the message that the road to fulfilment should not be paved with incredibly hard work is ludicrous.
The reality is that the rewards of prioritising business goals can warrant the toil.
For the cynical among you, I do not offer this view as a CEO seeking more for less from employees – indeed, as a group we support career journeys of all ambitions – but rather as someone who personally refused to settle for the status quo.
In 2011 I was a partner in a profitable practice and earning a decent salary, with a strained work relationship the only blot on my legal ledger. Accepting my lot would have been easy – not least as my commitments included a wife, mortgage and the imminent arrival of our first child – but I ultimately decided on a far more difficult path.
I committed to working almost every waking hour, including weekends, in a bid to extricate myself from my responsibilities as a partner in the existing firm while setting up my first business.
It proved a year-long slog, during which I was rarely at home in body and never in spirit. But it was an extraordinary effort that delivered me the personal and professional satisfaction I craved. Since then, that company has grown to become a group boasting five businesses with a footprint in the northern and southern hemispheres.
More than a decade on, how would someone doing similar be judged? If a managing partner of a firm announced to colleagues that they would be locking themselves away from loved ones to focus solely on expanding the business for several months, would they be commended or criticised? The feeds on my social media timelines strongly suggest the latter.
Simon Gibson is CEO of the Spirant Group