Vannin Capital has appointed as chairman David Morley, former senior partner at Allen & Overy, ahead of a planned listing on the London Stock Exchange. The litigation funder, formed in 2010, has also outlined plans for a £70m listing on the main market in October.
The developments provide further evidence of a booming market for dispute funders. Fast-growing rival Burford is listed and other dispute funders have expressed interest in an IPO, including Manolete Partners, which focuses on taking over claims from liquidators of insolvent companies.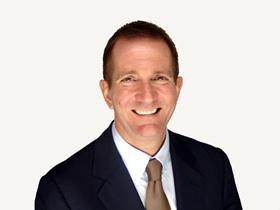 Winning the first of three successive leadership elections at A&O in 2003, Morley was managing partner until 2008 and then served as global senior partner until 2016. During his leadership, the firm's revenues doubled to £1.31bn and profits soared. He retired from A&O in 2016 after 36 years.
Morley said the booming global legal finance market has the potential to 'revolutionise the litigation landscape worldwide'. He added: 'I have watched Vannin's evolution with great interest, rapidly emerging into a major dispute funder. An evolving market landscape and growing demand for dispute funding provides a robust opportunity for strong and sustained growth, for which Vannin Capital is well positioned.'
Vannin, which operates in Europe, Australasia and the US, primarily funds single cases. Today's prospectus announces that the firm's initial offer will comprise a £70m issue of new shares and the sale of part of the shares held by existing shareholders. Part of the proceeds will be used to repay a £27m shareholder loan from a company ultimately owned by Dan Craddock, Morley's predecessor. Craddock has today become deputy chairman.
In the last five years, Vannin discloses, the funder's share of awards or settlements has matched or exceeded its investment in 88% of concluded cases. In the year ended 30 September 2017, the group generated total income of £36.5m and operating profit (adjusted for foreign exchange fluctuations, IPO-related expenses and bad debts) of £37.7m.
Vannin has made a number of heavyweight appointments in the last year as it prepares to go public. These include Richard Hextall, formerly of global insurer MS Amlin, as CEO and David Collins, formerly of Prudential, as group CFO.