Small and mid-tier firms are being warned to tighten financial practices, with a large proportion running up excessive amounts of unbilled work.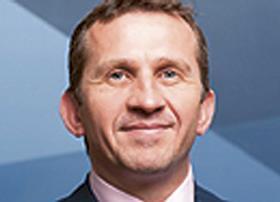 The firm's experts said economic pressure was causing some firms to lower their client acceptance barriers, leading to working capital issues further down the line when clients did not pay their legal bills.In a legal benchmarking study of nearly 50 firms, carried out by accountancy firm Crowe Clark Whitehill (CCW) and seen exclusively by the Gazette, some 40% of smaller firms reported in excess of 150 lock-up days.
Accountants Baker Tilly also warned this week that firms are in danger of going out of business due to a lack of cash to meet their running costs.
CCW managing partner Nigel Bostock (pictured) said: 'The smaller firms that we surveyed reported the highest lock-up days, reflecting a need for a shake-up in working capital management at this end of the market.'
Rowan Williams, head of the firm's London and South Professional Practices Group, said: 'It's going to get tougher for law firms, and if they don't identify the red flags early, then the legal sector will indeed face the predicted "perfect storm", with many becoming insolvent this autumn.'