Legal services delivered electronically across borders are already raising difficult questions for regulators - and new technologies may make the system unmanageable, experts from England and Wales, India and Korea told the IBA's annual conference in Seoul.
Regulatory specialist Iain Miller, partner at London firm Kingsley Napley and co-author of issues paper to by published by the IBA, said digital technology is radically changing the provision of legal services.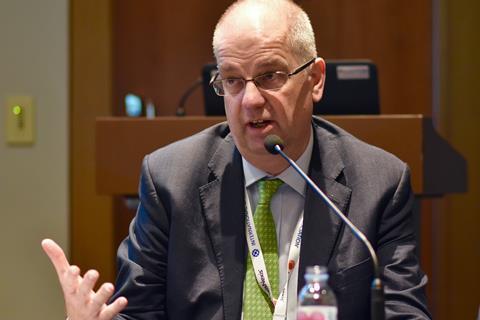 By making it possible to serve clients remotely across borders, the internet is already creating issues for regulators, he said. Legal services regulation was developed in a world where a lawyer needed to physically move to the other jurisdiction: 'Now it is perfectly possible for a website to provide legal advice to anyone in the world on the law in their jurisdiction.'
Meanwhile, artificial intelligence and blockchain technology may raise questions about whether the legal services are being carried out by humans or machines. 'What is the point of regulating individuals if services are no longer delivered by individuals?', Miller asked.
Mutual recognition of licensing or qualifications, as contemplated within international trade frameworks is only a partial solution, the paper suggests. Mutual recognition is unable to address the issue of unregulated or under-regulated legal services, because, in such cases, there is little or nothing (mutually) to recognise. Meanwhile, up to now, mutual recognition also had nothing to say about services provided entirely by machine.
Derek D. Lee, partner at Seoul firm Shin & Kim, raised a hypothetical example based on recent events in the world of cryptocurrencies. To avoid tough laws in their own jurisdiction, Korean lawyers assisted their compatriots in investing in 'initial coin offerings' in Singapore, where they are legal. If, as it appears, some of these offerings were fraudulent, to whom should the Korean lawyers be answerable?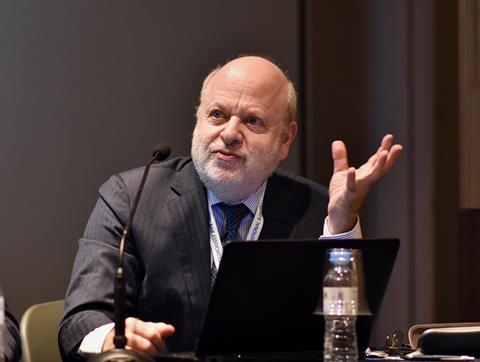 The answer, Lee suggested, lies in the principle established in US antitrust law, that a company is answerable in its own country's courts for wrongdoing anywhere in the world.
It is too early to come up with specific answers to the questions raised in the paper, the panel agreed. One especially seemed to confound the audience in Seoul when raised by one of the paper's authors, Gazette columnist Jonathan Goldsmith: Can a legal service even be described as such if it is produced by a machine without human intervention?