The growth of in-house legal departments will slow and general counsel will take on more of the work traditionally provided by private firms, according to Julia Chain (pictured), managing director at consultancy firm Huron Legal and a former general counsel at T-Mobile UK.
The in-house market has grown exponentially over the past 10 years, as professionals perceive it to be a more attractive option for career prospects than private law firms, Chain, one-time managing partner at Garretts (Andersen Legal), told the Gazette.
Speaking about the future of the in-house market, she said the pace of growth will begin to slow, but the legal department will continue to be an important part of corporate life. 'The work it does will change,' she said. 'It will do more high-value work in-house, such as M&A, litigation and large contracts, and outsource the commodity work.
'That could have quite a big impact on large, private law firms because they will get less of the high-value work but won't want to do the commodity work.'
According to research from legal recruitment firm Laurence Simons, only 18% of legal departments expect external spend with private law firms to increase over the next year, as more high-value work is brought in-house.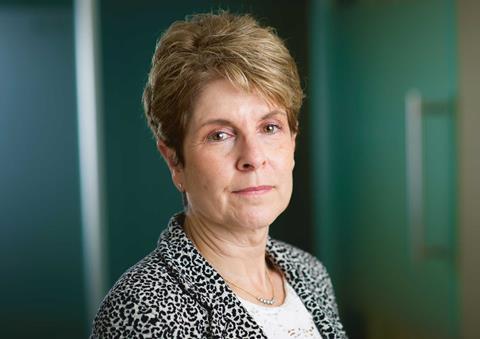 Lower-value work such as employment, real estate and contracts could be done by small, specialist organisations to reduce costs and streamline legal departments, said Chain. 'That's not to say it doesn't need to be done, just that it doesn't need to be done by senior lawyers in-house.
'I see in-house lawyers becoming more like project managers, managing all sorts of different organisations to do with legal services.'
But despite in-house lawyers taking on an increasingly strategic role, she said GCs in the UK still trail their US counterparts when it comes to being represented at a board level.