Collapsed top-100 firm McMillan Williams accrued over £20m in debts as it pursued an ambitious growth policy, accounts have revealed.
By April 2019, the firm owed £10.5m to creditors within a year and £9.8m in longer-term debt. A year ago the firm's net assets had halved in the space of 12 months to £1.6m.
The firm was this week bought as part of a pre-pack administration deal by Taylor Rose TTKW, with the future of McMillan Williams' 420 staff set to be reviewed in the coming months.
Administrators said McMillan had been particularly vulnerable to the economic effects of the current coronavirus pandemic, due to a high fixed-cost base and highly leveraged model carrying historic debt.
But accounts for the year ended 30 April 2019 showed that while turnover remained steady at around £31m, the business had been losing money for years. McMillan racked up annual pre-tax losses of £1.7m in 2019, £2.3m in 2018 and £2m in 2017.
The financial records show 16 loans had been taken out in the last six years with various rates of interest, some of which have since been paid off. These included a £1.2m facility provided by Barclays Bank payable at a rate of £30,000 per month. A £400,000 overdraft facility was supported by a personal guarantee by founding partner John McMillan. He also lent the business around £2m in two separate loans in 2015 and 2018.
Seven-figure loans were provided by investment vehicle BGF, with law firm lender Doorway Capital providing a facility up to £2.5m with a security over certain rights to future revenues from litigation cases. Lombard North Central lent the firm more than £1.1m for the acquisition and development of IT, with interest rates of 5.5% to 20%, while Close Brothers Premium Finance provided a £122,000 loan for practice certificates at a 14.5% interest rate.
The accounts show recent and ongoing attempts to defer loan repayments. In January 2020, loan notes worth £1.75m and held by BGF and John McMillan were converted to equity in the business. At the same time, certain other loan notes held by the same parties were restricted with revised repayment dates in 2021.
The firm had already started to make spending cuts in 2018/19, reducing its staff costs by more than £2m through shedding around 10% of its headcount in the previous 12 months. Remuneration of the highest paid director also fell, from £350,000 to £250,000.
But despite apparent financial pressures, the firm continued to expand. By last year, it had grown to 26 offices across London and the south east as it focused on the model of a multi-branch firm with a presence on the high street. As of April 2019, the business owed £6.2m in non-cancellable lease repayments over the next five years. In January, director Dominic Harrison wrote in the annual accounts of plans to grow the business through the strategic opening of new offices in its existing heartland staffed by existing and externally recruited fee-earners.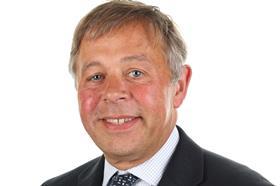 As recently as September last year, the firm qualified 23 trainee solicitors, claiming to be one of the largest providers of training contracts in England. More than half of these newly-qualified solicitors accepted full-time, permanent roles with McMillan Williams. The firm said it operated a training program of around 100 people at any one time, offering training for solicitors, legal executives and conveyancers.
The firm was also proud of its commitment to diversity, with 72% of its staff female and 34% from a black, Asian or minority ethnic background. It was one of the largest conveyancing practices in the country and a specialist in crminal defence.
Comments on this article have been temporarily disabled.