Brexit may be keeping lawyers busy as businesses prepare their contingency plans, but it could have a detrimental impact on their health, the Law Society has warned.
Simon Davis, the Society's vice-president, told an event at the Labour Party's annual conference that the 'economic health of lawyers depends on the economic activity of clients'.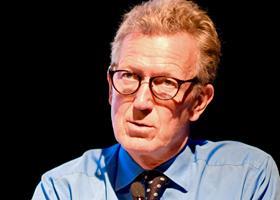 Advising clients on contingency plans or labour laws is one thing, said Davis, a litigation solicitor at magic circle firm Clifford Chance. But lawyers 'flourish most' when there is economic activity, such as cross-border mergers and acquisitions. 'If inward and external investment dries up and economic activity reduces, the consequences for lawyers are obvious.'
Davis was speaking from the floor at an event organised by the Society of Labour Lawyers City group on the impact of Brexit on the financial services sector.
Responding to Davis's warning, Labour MP Hilary Benn, chair of the House of Commons Brexit select committee, told the event that the UK has been the most successful country in the EU in attracting foreign direct investment.
Solicitor Max Savoie, a senior associate at international firm Sidley Austin, said he speaks to many financial services sector clients outside the EU who want to expand their operations in Europe. He said: 'The first question is "where is our European hub going to be?". The simple answer is [often] the UK. Now with Brexit planning, they ask us "what about Brexit, is that going to change things, how we offer services in the European Economic Area?" We have to say "yes, probably. It could be very difficult".'
Savoie has already observed a change in investment decision-making in the financial services sector 'and I'm sure that's the case in other sectors as well'.
Earlier in the event, Labour MP Alison McGovern, a member of the House of Commons treasury select committee, said that 'it might seem obvious that, because our systems are functioning now, because we have a set of rules right across the single market including the UK that's functioning, the system will just persist after 29 March 2019. However, markets are not rational. People do not just do what's in their rational interest. This is true of trade deals right across the world.'
If the Brexit deal is 'pretty bad', McGovern said: 'Do we need to have an argument with the public about the cost benefit analysis of doing this at all.'
Benn did not campaign for a 'People's vote' over the final Brexit deal. He said: 'We had a referendum. We lost. That's really the important point to start from. I voted for article 50 because there was a democratic obligation to give effect to the decision - the decision to leave the political institution of the EU. It did not decide what our future economic relationship is going to be.
'If there is a parliamentary deadlock and we are unable to reach a decision, as [shadow Brexit secretary] Keir Starmer has said, all options should be on the table.'