Global legal directory business Chambers and Partners has been bought by a private equity investor for an undisclosed sum estimated to be well into eight figures. West London based Inflexion, which describes itself as a mid-market private equity firm, said it intends to expand the business internationally with an 'enhanced digital offering'.
Chambers, founded in 1990, claims to rank more than 80,000 lawyers and law firms by practice area in almost 200 jurisdictions. The privately held business has a turnover of some £20m. Inflexion said this business is well placed to benefit from the continuing growth of the legal services market and rising business development demand.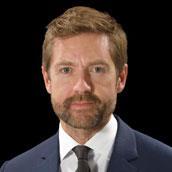 Simon Turner, managing partner at Inflexion, added, 'The legal services market is a large and growing market, which we have tracked for a number of years. Chambers benefits from a leading, global position and a reputation for providing the best rankings and research in the industry. There are multiple opportunities for the business to develop its market leading position internationally and through an enhanced digital offering.'
As part of the transaction, a former managing director, veteran legal publisher Mark Wyatt, will re-join Chambers as chief executive.
Inflexion refused to reveal how much it has paid for Chambers but says its usual investments range from £10m to £150m. Its portfolio ranges from high technology engineering to veterinary services.