Litigation funders' assets increased by 11% to a record £2.2bn last year, according to analysis by international firm RPC. The 15 largest UK litigation funders are building 'war chests' with total assets almost doubling from £1.3bn in 2017/18 having increased more than 10-fold from £198m in 2011/12, the firm said.
RPC suggested that funders are 'increasingly looking to fund new cross-border class actions' to deploy their additional capital, particularly as investors have tried to diversify away from equities and bonds.
Mass actions - such as those brought by more than 90,000 people over the VW "Dieselgate" emissions scandal, which settled for £193m - 'can lead to awards that run into the tens of millions of pounds [so] they can be an attractive investment for a litigation funder', RPC said.
Funders are also 'particularly interested' in actions involving a proven breach of European competition law 'as these cases come with an established finding of liability'.
Chris Ross, a partner at RPC, said: 'Class actions can bring big rewards for litigation funders. They allow a funder to deploy a lot of capital at once as they are expensive cases to run, but they can also be efficient investment vehicles because each class action can attract hundreds or thousands of claimants. Pretty much every class action case that takes place in the UK now has a litigation funder sitting behind it.'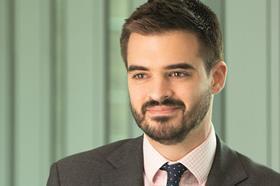 Ross added: 'Some estimates suggest that 90% of cases put forward to litigation funders are rejected, underlining how selective funders are about the cases they take on. It also explains why litigation funders are now so active in looking for and even seeding new cases.'