The body that regulates most major UK newspapers has slashed the cost of its disputes arbitration scheme in a move to outflank its government-approved rival. The scheme, managed by alternative dispute resolution provider CEDR, will cost claimants a maximum of £100, the Independent Press Standards Organisation (IPSO) said.
Fees for the scheme, which has been running as a pilot for a year, were previously set at £300. No claims were made during the pilot. Under the new arrangement claimants against publishers will pay £50 fee at the start and a further £50 if the case goes to final ruling. Publishers will fund the rest of the cost, about £9,500 plus VAT. By default it is a paper-based process but it can involve oral hearings if the chair decides it necessary.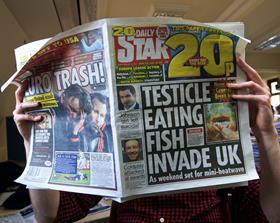 The move follows a call by the House of Commons culture committee for the regulator to set up a low-cost arbitration scheme as recommended by the 2012 Leveson report. Newspaper publishers hope that the move will head off threats to implement section 40 of the Crime and Courts Act, which could require newspapers not signed up to a government-recognised regulator to meet the costs of libel claimants even if their cases fail.
'The culture select committee called for IPSO to offer low-cost arbitration in its response to the DCMS consultation on section 40. We have listened and acted,' IPSO's chief executive, Matt Tee, said.
IPSO has not applied for recognition by the government-funded Press Recognition Panel. Its members include the Daily Mirror, The Sun, The Times, the Daily Mail, the Daily Express, the Daily Star and The Daily Telegraph as well as the Press Association and Conde Nast UK magazines.
IPSO said that other amendments to its scheme include:
New protections from legal costs for members of the public representing themselves, even if they lose a case;
Increased ability for claimants to recover their own legal costs from publishers, with safeguards to ensure that neither side incurs unreasonable costs;
A new power for arbitrators to require publishers to pay aggravated damages to a successful claimant, within the overall cap of £50,000; and
New limits on the circumstances in which a publisher can recover fees and costs from a claimant.
A spokesperson said therecoverable costs cap would be a maximum of £1,000 for claimants in person. However represented parties may agree to extend the cap up to £20,000 following a case management discussion with the arbitrator. 'These caps apply to both sides in terms of the costs they may recover. The arbitrator may only award costs in limited circumstances, and on a discretionary basis.'
The regulator stressed that the voluntary scheme does not replace the free complaints-handling service operated by IPSO under the Editors' Code of Practice.
Rival regulator Impress, which is recognised by the government-funded Press Recognition Panel and boycotted by all major newspapers, offers a free arbitration scheme. Recoverable legal costs are capped at £3,000.