People in Practice conference
The Law Society's People in Practice conference 2021 starts with an implicit warning against hubris. Research, we are told by keynote speaker Elke Edwards, reveals that 72% of business leaders rate themselves in the top 10% when compared with other leaders. In contrast, a mere 38% of staff believe they are being well-led. There is a clear disconnect here between how leaders view themselves and how they are viewed by others. The conference sets out to identify the qualities that make an exemplary leader of people.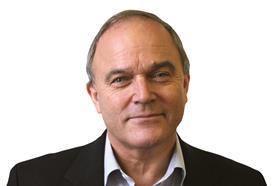 Edwards, the founder of Ivy House, a business focused on the development of emerging talent, tells the conference that remote and hybrid working have changed the way that leaders can do their job most effectively. 'Human leadership,' she says, 'is the practice of leading oneself and others in a way that empowers everyone to reach their full potential, [in the process] delivering individual, organisational and societal success. But how do we create belonging and commitment when there is no longer the opportunity for face-to-face relationship building and the cross-fertilisation of ideas?'
The solution – and this is the primary role of the leader, says Edwards – is to find a place in your firm 'where work works for everyone, where individuals work from their core strengths'. As a result, colleagues can take '100% ownership of their work', which in combination with mental and physical wellbeing, builds the confidence to welcome change and the loyalty to engage wholeheartedly with the firm's aspirations. 'It ensures belonging and connection because colleagues know they are being seen and valued.'
Next up are Suzanna Eames and Kelly Leslie, family associate and senior HR projects manager respectively at London firm Farrer & Co. Their topic is 'Getting back on track – a Junior Lawyers Division (JLD) perspective'. JLD vice-chair Eames begins by outlining some of the typical challenges confronting junior lawyers: 'They are likely to live in shared accommodation rather than a substantial family home, and so privacy is at a premium. They have no control over their own diary and might even be new joiners to the firm.'
Leslie says: 'We have seen a significant increase in wellbeing problems at the firm. People are missing spontaneous interactions at the water cooler. We have extended our buddy scheme, introduced a new agile-working plan and also tried to create a physical environment that is conducive to wellbeing.'
Eames turns her attention to a central concern for junior lawyers: supervision. 'There are new technologies that allow us to communicate with one another without stirring from our desks, such as Zoom, but there is no real substitute for face-to-face meetings when it comes to building personal relationships, picking up soft skills and asking difficult questions.'
'We have heard of junior lawyers sitting on their beds or using an ironing board for a desk'

Bill Willcocks, Barcan+Kirby
Andre Thomas, chief executive of legal consultancy Thomas Telman, next addresses the problem of how to keep your best people during tough times such as the pandemic. His consultancy runs a talent management system that helps 'attract, develop, motivate and retain productive and engaged employees'. It achieves this, Thomas says, by making firms 'stand out from the crowd'. Fair pay is a 'given', he says, so offer your talent something different, such as six weeks annual leave. 'Focus on the 5% of staff that deliver 95% of the value,' he adds. 'And as the business grows, don't concentrate exclusively on business development at the expense of people development.'
Honesty is another key requirement. 'Don't let your website boast about your firm's values if in practice you don't live up to them,' he says. 'Your talent will quickly find you out.'
The final session is a panel discussion on remote and agile working. The participants are Virginia Clegg, senior partner at international firm DAC Beachcroft; Clive Thomas, managing partner at Wales firm Watkins & Gunn; and Bill Willcocks, managing partner at Bristol firm Barcan+Kirby.
Clegg says that before Covid-19 and the acceleration of remote and hybrid working, she had 2,500 colleagues. 'Now I still have 2,500 colleagues, but they are in 2,500 different offices.' Willcocks confides that it is 'all too easy and comfortable' for many staff to work from home. So it has been necessary to have 'conversations' to ensure the firm has enough people in its offices to serve clients.
Has there been much resistance to working from home? Thomas says there has been 'some disgruntlement' around fairness. 'How does a receptionist work from home when the office is open?' he asks. Willcocks warns: 'Claims of discrimination are a danger where a senior lawyer has a three-bedroom house and a junior lawyer shares a flat with no space for an office. We have heard of junior lawyers sitting on their beds or using an ironing board for a desk.'
What about resistance to returning to the office? Willcocks responds: 'You will quickly burn through goodwill by forcing people to come back into the office. You need to speak to staff and lay out the reasons for coming in.' Thomas draws attention to 'return anxiety', whereby people are nervous of infection and some have an almost agoraphobic fear of interacting with their clients and colleagues again.
Clegg says that development has been a huge issue during lockdown. 'We have had 400 new joiners during lockdown, none of whom has had exposure to our culture.'
Willcocks closes the discussion with: 'People have been applying for jobs with us speculatively because their firms have told them they must be back in the office full-time. They have opted to vote with their feet instead.'