Two solicitors have launched what claims to be the UK's first specialised animal protection law firm.
Advocates for Animals will help charities 'ensure the law relating to animal protection is complied with in the way parliament intended and that the protection given to animals by legislation is honoured'. The Vegan Society, which issued a statement welcoming the venture, is among its supporters.
The SRA-regulated firm's co-founders (and owners) are David Thomas and Edie Bowles. Thomas, a solicitor and part-time judge, is highly experienced in EU and international animal law, including trade law, and has acted extensively in human rights cases and public law. He is a former chair of the RSPCA (and currently a trustee), and a former director of Cruelty Free International and Compassion in World Farming.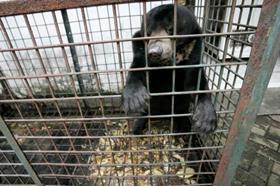 Bowles is a legal consultant to Cruelty Free International and advises other animal protection organisations on various issues, including the new animal establishment licensing regulations, an investigation into pig farming and greyhound racing. As trustee of the UK Centre for Animal Law she manages the student group. Bowles was previously an intellectual property lawyer in private practice.
Thomas said: 'It is a salutary thought that, because of technological developments allied to commercial secrecy and huge international trade, humankind undoubtedly causes far more suffering to animals than 200 years ago when a man could beat his horse to death simply because it was his. Lawyers can help redress the balance.'
AFA said it is 'committed to the creative use of the law – alongside investigations, science, lobbying, social and traditional media – to make a huge difference to the lives of animals'.