Lawtech is poised to become a £22bn industry, employing 12,500 people transforming access to and the management of legal services, according to a government-backed industry group. In a major survey of the sector published today, the LawtechUK initiative calls on the legal services sector 'to adjust our posture and work together for wholesale, systemic change, with no sacred cows'.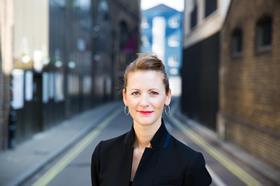 Potential benefits of lawtech include 'greater access to legal services, and better, faster, more affordable outcomes, through DIY applications, asynchronous online services, on-demand advice and dispute resolution tools', the report states. Small and medium-sized businesses alone could save up to £8.6bn alone, according to economic analysis published alongside.
On a national basis, 'Lawtech gives us the tools to advance the rule of law, support the [environment, social and governance] agenda and set new standards, to benefit society and our economic prosperity.'
LawtechUK stresses that the ideas in 'Shaping the future of Law' do not represent government policy. In a message introducing the report, justice minister Lord Wolfson (David Wolfson QC) steers clear of promises, congratulating the authors on 'an important contribution to the debate'.
The industry body defines lawtech broadly as 'technology that supports or enables the delivery of legal and court services'.
The legal sector 'is at an inflection point for digital transformation which has been slow to date', the report observes. To speed up the pace, LawtechUK sets out seven priority areas for policy, including opening up legal data for re-use along similar lines to the open banking initiative. Other recommendations include more investment in R&D and changes to legal training: 'The legal sector needs new skills and capabilities in order to deliver future-fit legal and court services that compete on the global stage.'
Jenifer Swallow, LawtechUK director, said: 'The law is critical in all our lives and businesses and it should be easy to engage with and affordable and effective for everyone. Lawtech is how we make that happen.'
This article is now closed for comment.