The legal sector is failing the needs of ordinary businesses, according to the founder of an online legal platform for start-ups, which has acquired a legal comparison and procurement service.
Linkilaw announced today it has acquired LawyerFair, creating the UK's 'largest legal marketplace and delivering the most comprehensive, cost effective and flexible dedicated legal service offering for SME and start-up business'.
The newly formed business is expected to deliver an average client cost saving of 75% across its services 'and deliver the most competitive legal service rates available yet on the UK market'.
Linkilaw was set up in 2015, claiming to link clients to the most suitable legal professionals for a case. It says its technology enables the business to match clients to specific practitioners according to service requirement, available budget and fixed-rate terms.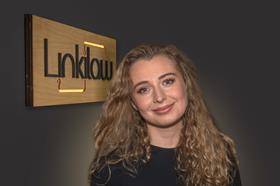 Alexandra Isenegger, founder and chief executive, said Linkilaw has streamlined its service model 'to deliver fast economically viable legal solutions that will save time and money for small business owners, provide guidance and support their growth when they most need it'.
Today's announcement states that promising companies struggle to grow domestically and expand internationally, and are taken over by larger, often foreign, firms at a significant discount to their potential. As new UK businesses are created, so are legal disputes. Owners' lack of legal acumen can discourage investment.
Isenegger warned: 'The UK legal sector is out of touch with and failing the needs of ordinary business. They don't understand start-up culture and there is a complete mismatch in service provision and pricing models.
'Many bootstrapped start-ups have suffered with the injustice of either paying thousands of pounds on legal fees, searching the internet for irrelevant templates or simply foregoing legal work altogether. This leaves founders unable to understand the legal obligations they have to their business and is putting the potential of great ideas in jeopardy.'
Linkilaw said technological innovation in the legal sector will result in streamlined processes, making a lawyer's job 'smoother, simpler and faster', and reduce the cost of legal services for businesses without shrinking profit margins.