Measuring performance is vital to all law firms in today's more competitive marketplace, but some firms should consider modernising the way they do this. For many, benchmarking activity is still focused on lock-up and profit per equity partner. While these measures are still relevant and can help firms to forecast trends in key areas of performance, other key performance indicators (KPIs) spanning operations, markets, finance and people, have come to the fore.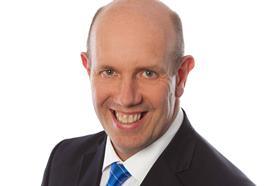 For forward-thinking law firms, deciding to take a step back and review KPIs could bring significant rewards, including helping to boost profitability along wtih retaining and attracting talented people.
From an operational perspective, all firms should have a clear and uniform policy on pricing. This pricing structure should be aligned with productivity rates and capacity to ensure the firm's activities are profitable. When supported by the right behaviours, this approach will ensure that the right work is being done at the right rate for the right clients. When setting operational KPIs, firms should consider measuring the amount of pricing and collaboration going on internally; productivity rates; the accuracy and timeliness of time sheets and overall recovery rates.
In today's highly-competitive trading environment, firms need a clear understanding of their sector strengths and the positioning of the firm in its target markets. This will help to create a pipeline of work that, over time, will generate real and profitable fee-paying work. There are many ways to measure a firm's market performance, but one is 'file openings', as the average rate per case equates to future fees. Other ways to measure market performance include prospective fees (by service line and the firm-wide) and prospective client conversion rates.
Meanwhile, most professional services firms could benefit from becoming better at cash management. However, it is easy to fall into the trap of looking backwards – chasing unpaid debts and keeping track of work in progress. In order to free fee earners from the daily pressure of such activities, firms should adopt a more robust approach to financial management.
The ability to project cash flow accurately is vital and will help to prevent problems from and avoid last minute panics. Of course, the downside is that this could lead to disgruntled partners if their drawings are delayed or stopped, and some suppliers could also receive payment later than expected. Backed by a more strategic approach to working capital management, the finance team will be empowered to follow through on agreed procedures for the benefit of the firm as a whole.
According to the balance sheet, the practice may look healthy and profitable, however, firms generally don't go under through lack of profit, but through an inability to pay the bills, to HMRC for example. If this situation occurs, it could be due to over-generous or poorly-controlled partner drawings. Financial KPIs should include measuring lock up, in both quantum and days and this data can be used to inform cash flow projections.
Last but not least is people. It is good to see more focus on collaboration across the legal services industry and the value that comes from clients having more than one touchpoint at their preferred law firm is much better understood. Not only does this encourage partners to work as a collective, it kickstarts the cogs of succession planning, allowing talent throughout the firm to be identified at an early stage.
There is no 'quick-fix' to futureproofing a law firm, however. It is important to review the capacity of people and teams within the practice regularly to ensure they are meeting productivity targets and to identify any gaps in skills or resource. This approach will enable recruiting or streamline measures to be taken where necessary.
Firms should focus on ensuring that team capacities are monitored by heads of department, and that the amount of collaboration within those teams is moderated by an effective objective setting and appraisal system. The value of nurturing a well-resourced team that is suitably structured to perform effectively should not be underestimated.
While the legal services industry is evolving rapidly, as the saying goes, 'old habits die hard'. Taking a more structured and strategic approach to measuring the performance of the business can give it that all-important competitive edge.
Peter Noyce is partner and legal sector specialist at Menzies LLP and author of 'Brighter Thinking for Law Firms'.