London may be home to the biggest concentration of practising solicitors, but a greater proportion of solicitors living outside the capital seek support in times of crisis according to figures released by a legal charity today.
SBA The Solicitors' Charity (formerly known as the Solicitors Benevolent Association) was set up nearly 160 years ago, and has published for the first time an overview of those it supported last year.
The charity helps former and current solicitors in serious financial need as a result of illness, accident, redundancy or other adversities by providing grants and interest-free loans, career transition support, and welfare benefits and debt advice.
A regional breakdown shows that 17% of beneficiaries were from the south west, 14% were from the north west, 10% were from the east, 7% from the East Midlands, 6% from Yorkshire and Humberside, 5% from the West Midlands, 4% from Wales, and 2% from the north east.
London was home to 19% of beneficiaries despite accounting for 40% of practising solicitors according to the Law Society's 2015 annual statistics report. A further 15% of last year's beneficiaries lived in the south east; the Society's statistics show that 9% of practising solicitors were in the south east.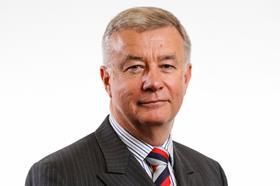 Explaining the decision to publish the figures, SBA chief executive Tim Martin (pictured) said: 'While it's critically important to maintain the absolute confidentiality of everyone who approaches [the charity], it's also clear that we hold a unique set of data about the people who need our help.
'Over time, we will be able to monitor and measure any changes in trends and this will enable SBA to continue to meet existing needs as well as identify emerging issues.'
The average age of new applicants last year was 49. The youngest beneficiary was 29, the oldest 101.
Nearly seven in 10 solicitors who approached the charity had health issues. The most prevalent was poor mental health. However, the charity says there was a 'noticeable incidence' in the number of those dealing with a sudden cancer diagnosis, either for themselves or a spouse.
Just over half of beneficiaries were sole practitioners or had worked in small firms. Two in 10 were from larger or City firms.
Black, Asian or minority ethnic solicitors accounted for 17% of beneficiaries.
At the start of the year, criminal and personal injury specialists made up the majority of applications. However, by the end of the year requests from those working in property, civil litigation, family and housing law increased.
The figures are based on a sample group of 167 solicitors, former solicitors and family members whose funding application last year was approved.