An impending vote on whether separate legal representation should be mandatory for property buyers and their mortgage lenders in Scotland is likely to be very close, consultation responses suggest today.
Responses to the consultation, carried out by the Law Society of Scotland, showed 49% of the 279 respondents in favour and 51% against the proposed rule change as it was drafted in the consultation document.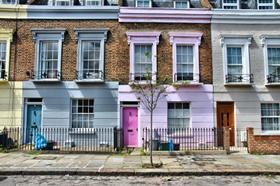 Members of the Law Society of Scotland will vote on the change at a special meeting in September. Currently, as in England and Wales, the same solicitor can act for both buyer and lender, but in March this year Scottish solicitors voted in principle to remove the current exception to conflict of interest rules.
Alistair Morris, vice president of the Law Society of Scotland, said: 'The high number of responses shows the level of interest in this issue and, while no clear consensus has emerged, the consultation has given us very useful feedback.'
Respondents included consumer group Which? as well as the Council of Mortgage Lenders, Morris said.
The mortgage lenders opposed the move, while Which? stated that it believes the consumer should be better informed to make the decision and that there should be further discussion around solicitors being able to act for banks on an 'execution only' basis, Morris said.
He said that while consumers' concerns should be noted, the potential cost increase would be only 0.1% of the overall price of buying a new home – if the lenders decide to pass on costs to their customers. 'It's worth noting that, in the Republic of Ireland, where separate representation is mandatory, banks are legally prohibited from passing on their legal fees to purchasers,' he said.
He urged all solicitors to vote at the special general meeting on 23 September.