Slater and Gordon's threatened action against the rump of the business formerly known as Quindell over the £637m sale of Quindell's professional services division has 'a prospect of success' according to an independent opinion, the firm said today. The Australian-listed legal services giant is seeking £53m from Watchstone Group under a warranty attached to the sale.
Watchstone denies any liability.
Fallout from the 2015 acquisition of Quindell's professional services division has brought Slater and Gordon close to collapse over the past year. In June it reported a £577m loss. It also faces legal actions from shareholders over the collapse in the share price of Slater and Gordon Limited.
In the latest development, Slater and Gordon told the Australian stock exchange that it had obtained an independent barrister's opinion that a warranty claim presented by Slater and Gordon Limited and/or Slater and Gordon UK 'has on balance a prospect of success'. If successful, such claim would have a likely value of £53m.
Slater and Gordon – timeline:
January 2012 – Slater and Gordon takes over top-100 firm Russell Jones & Walker, applies to become an alternative business structure
February 2013 – Group reveals a £2.4m profit for first six months of UK operations
August 2013 – Firm buys Manchester- and London-based personal injury practice Fentons Solicitors
September 2013 – £1m advertising campaign unveiled to instate S and G as a 'household name'
December 2013 – 'Substantial parts' of Manchester practice Pannone are bought by Slater in a £33m deal
July 2014 – The Australia-based firm offers one million shares to its UK staff
August 2014 – Following its aggressive expansion strategy, Slater reveals full-year profits of £33.7m and £231m revenue
April 2015 – Quindell shareholders give the green light for the sale of its professional services division to S and G for £637m. Quindell had said it was the world's largest listed legal services provider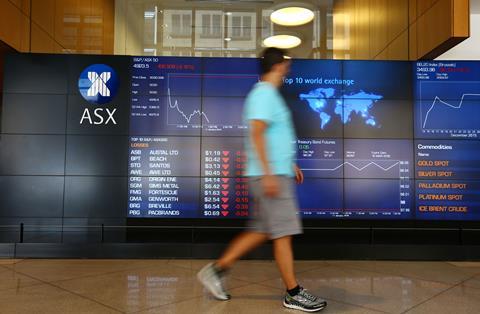 June 2015 – Shares in Slater and Gordon slide after the firm says it has uncovered two errors in the reporting of historical cashflow in the UK business
July 2015 – The firm announces that a key contract associated with the Quindell deal will end later in the year. Shares in Slater dip further
December 2015 – Australian firms consider class action against S and G on behalf of investors, as Slater downgrades its profit expectations
24 February 2016 – Slater suspends trading ahead of a profit announcement
29 February 2016 – The firm announces £493m losses and reveals UK office closure plans. Share price falls 25%
3 March 2016 – Firm says the majority of its UK sites will stay open
6 April 2016 – Slater's full restructuring plan is revealed. Talks begin on the future of offices in Bristol, Halifax, Newcastle and Liverpool Waterloo
August 2016 – S and G's UK business loses £37m
Watchstone Group plc, a UK listed company with interests in insurance and healthcare, said it would keep £50m in an escrow account set up to cover any liabilities arising from the deal until the claim is resolved. It added: 'Watchstone remains satisfied that the warranty claim has no merit and will defend it robustly if proceedings are brought.'
A statement said that the company had cash of £83.1m excluding the warranty escrow.
On the Australian stock exchange, the announcement pushed Slater and Gordon's share price up by an Australian cent to A$0.32 (£0.19).