The Law Society has said it will not be 'surprising' if solicitors also decline to undertake criminal work as a consequence of the bar boycott which began earlier this week. But Chancery Lane stresses that it is not calling for such action, as this could fall foul of competition law.
The Society's position is set out in advice for solicitors where counsel declines to act in Crown court matters. It stresses that solicitors should act in their client's best interests in liaising with the court and the Legal Aid Agency to manage the impact of the inability to find an advocate. The Code of Conduct also provides that solicitors should not undertake work which is outside their competence.
'We do not consider that the unavailability of counsel – for whatever reason – creates an obligation on a solicitor-advocate in the instructing firm to take over the formerly instructed barrister's responsibility,' it adds.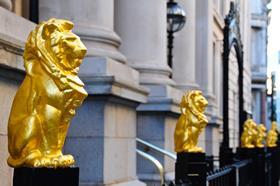 'The bar's reaction appears to be yet another result of the impact of years of chronic under-funding of the criminal justice system, and of defence lawyers in particular,' Chancery Lane notes. As barristers protest over reforms of the Advocates Graduated Fee Scheme, the Society has brought judicial review proceedings in a bid to reverse cuts to the Litigators Graduated Fee Scheme.
It adds: 'The Society recognises that collective action by the profession as a whole, or by local law societies or groups may be caught by the UK competition law prohibition of anti-competitive agreements and trade association decisions and is not calling for such action to be taken.
'But in the current circumstances, it will not be surprising if many solicitors decided independently that for professional or commercial reasons, they are unable to take on work where they cannot be confident either of finding an advocate for the case, or of it being economically viable to undertake the advocacy in-house.'
The guidance can be read in full here.
Tweeting its response, the Criminal Bar Association said this afternoon: 'We thank criminal solicitors for their support. They face the same challenges. It is our joint professionalism & commitment to justice that has kept the system going as conditions rapidly deteriorated. All criminal lawyers have had enough.'