City firm Travers Smith is encouraging staff to say 'That's not cool' in a new policy to call out inappropriate language in the workplace. The 'safe word', promoted as '#ThatsNotCool', is available to anyone feeling uncomfortable with something a colleague has said.
The 'non confrontational' message emerged from a partners' meeting about how to call out inappropriate language, the firm said. The plan is supported by the firm's Diversity & Inclusion Board.
Managing partner David Patient told the Gazette: 'The initiative is designed to empower all our people to support each other in saying and doing the right thing. It is not about blame or ridicule, it makes things non-confrontational. It is about creating a workplace where if someone says something inappropriate it allows us to work together to correct them and move on.'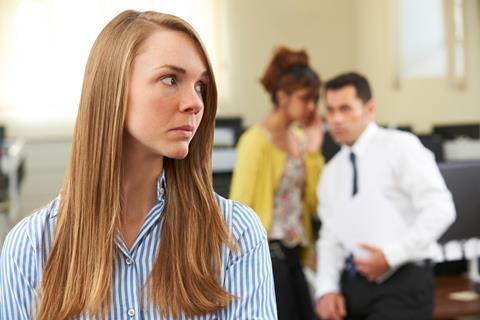 Sexist workplace culture has come under attention following last month's Presidents Club scandal, where an undercover Financial Times reporter made allegations about the behaviour of some attendees at an all-male charity dinner.
City firm Baker McKenzie was thrown into the spotlight this month after it emerged one of its partners had been accused of sexually assaulting a female associate. The firm has since agreed to commission an independent review of how it handles sexual misconduct and other inappropriate behaviour.