Among David Pickup's standout books of the year is an enthralling second volume of reminiscences by judge Lord Simon Brown. Other highlights include titles on forensic case histories, civil justice after Covid and, turning to fiction, a brilliant story set in Roman Britain
This is a plea to buy and read more books. There are lots of brilliant books written by or for lawyers, including memories, novels, stories about the good old days and even books with useful stuff in them. I am still looking forward to seeing a book entitled How to make a Million from Legal Aid and a book about compliance entitled Don't worry: everything will be alright. Next year perhaps.
Here are some notable favourites from this year's bookshelf in no particular order, starting with two reminiscences.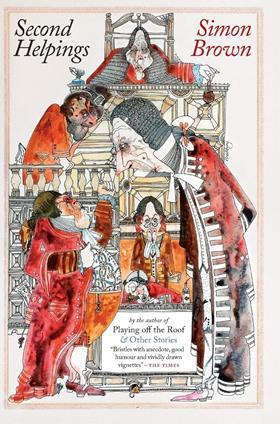 Second Helpings by Simon Brown (Marble Hill, £18)
It is not often that a book of legal reminiscences leads to a second volume and probably not many judges have swum the Bosporus. Lord Simon Brown's career has had a unique career, ending in his appointment as a justice of the Supreme Court in 2009. This collection of reminiscences from his professional life at the bar and on the bench follows on from his delightfully enjoyable first volume of memoirs, Playing off the Roof & Other Stories. Life at the bar and on the bench seems to have been very sociable and a lot of fun. There are good stories about how to (politely) tell a judge off for being slow, and even how murder can become mundane. The book ends with an excellent analysis of the benefits of trial by jury.
No Lawyers in Heaven: A Life Defending Serious Crime by Henry Milner (Biteback, £18.99)
Can anything be better than a job which is also a hobby, asks the author at the conclusion of this marvellous journey through his professional life in criminal defence work. It is an enjoyable and highly readable book by a lawyer who stumbled into defending people.
This book captures the delight of belonging to our profession and the drama of the law. Times change, of course, and a life in criminal law is not so appealing to many young lawyers now. In the bad old days, defendants were cross-examined on how they afforded the defence, the implication being that it was funded from proceeds of crime.
The book has interesting insights and there are reflections on juries, barristers and bail applications. The comments on the bar are accurate and this book should be required reading for any entrant to the criminal bar. Life at the top of criminal practice brings 'beauty parades' for clients wanting to make the right choice in defender. The book is about serious cases and not celebrities who have misbehaved. This excellent book gives a vivid insight into criminal defence work.
A Drink at the Bar: A memoir of crime, justice and overcoming personal demons by Graham Boal QC (Quiller Publishing, £20)

Graham Boal QC has had a varied career at the bar which started at the age of 13 with a visit to Eastbourne Magistrates' court to see the committal hearing of Dr John Bodkin Adams, the suspected serial killer and fraudster. Graham Boal QC's career had his low points. He struggled with depression and drinking – all of which he describes candidly.
This book is gloriously entertaining. It includes an account of a judge who turned over the wrong page in Archbold and directed a jury on the legal elements of buggery not burglary. There is also a reference to the 'condom submission' when the Court of Appeal has to decide if a conviction is safe. The condom submission means a conviction is safe but not entirely satisfactory.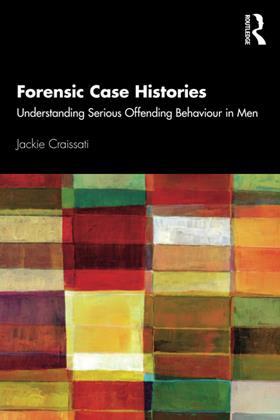 Forensic Case Histories: Understanding Serious Offending Behaviour in Men (Routledge, £32.99)

What turns men into violent criminals and how should society deal with them? Can you ever trust a paedophile or release a murderer? This excellent book presents various case studies and addresses issues about why men commit serious offences.
There is a very interesting chapter on offenders who never admit that they have committed any crime or accept any responsibility. The accepted view is that offenders like this are unlikely to get early release because it is considered that the risk of reoffending remains high. The author argues that denial can be a protective factor and does not necessarily suggest the person is a danger to the public.
The last chapter focuses on the impact on the practitioner which honestly looks at what it is like to work in this field.
Now I turn to some books on the current state of the justice system.
Jobs and Homes: stories of the law in lockdown by David Renton (Legal Action Group, £20)
'Do your best for the client' was the extent of the instructions the barrister author of this book received from a solicitor. This book is a description of the author's working life, month by month, from January 2020 to December 2020, as a barrister dealing with housing and employment cases. Each chapter is set against the background of the creeping menace of Covid and how it took over our lives and affected each other in different ways. It is an excellent account of day-to-day work at the sharp end. It is about the most basic rights to a home and a job.
Covid changed court work completely. Many people were abruptly and unexpectedly facing unemployment and homelessness. One client joined an online queue of applications for universal credit with 44,000 people ahead of them.
This book offers a challenging analysis of legal life. It includes an interesting quote from EP Thompson that to stand out as a campaigner and not get compromised you have to join the awkward squad and be 'all knees and elbows'. That is true of us in many ways.
Civil Justice after COVID: A Change for the Better? – An Examination of the Civil Justice System in England and Wales pre and post COVID-19 and the impact on the administration of justice by Anthony Reeves (Straightforward Publishing, £10.99)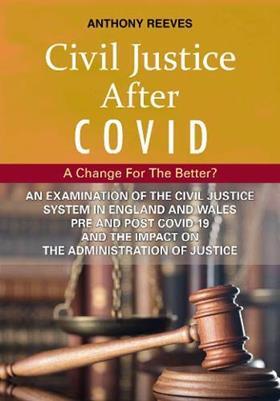 I wonder if in future legal history will be divided into BC and AC: before Covid and after Covid. This book asks what was wrong with the civil justice system in this country and what needs to be done to fix it? Is Covid the opportunity to put things right? It is an interesting and practical book written by an experienced civil litigator. Among the issues he focuses on, are the cuts to the courts system particularly the closure of court buildings. Between 2010 and 2019, 162 magistrates' courts closed out of 323 buildings and 90 county courts closed out of 240. That is a significant reduction and it has forced participants to travel long distances to find a court. In 1999, Lord Woolf said that he wanted a concise set of civil procedure rules that would fit on his bedside table. The author makes the point that the rules have grown rapidly and repeatedly and that his lordship will need a much bigger bedside table now. It is interesting that courts have closed in proportion to increases in the rules. The Covid pandemic is probably an opportunity for the government and the profession to get things right.
This is a book about policing in the olden days.
Scotland Yard's Casebook of Serious Crime: Seventy-Five Years of No-Nonsense Policing by Dick Kirby (Pen & Sword True Crime, £29.45)
Dick Kirby is a retired former officer with the Metropolitan Police where he had a career in Scotland Yard's Serious Crime Squad and the Flying Squad. He has written many books on crime. This book is a collection of tales of different crimes, some notorious, from the time when policing was very different. The crime stories he has selected from the last century are a mixture of safe blowing, holds-ups, burglaries and robberies with an occasional blackmail included.
Crime last century was often about cash, jewellery and weapons. Now it is more likely to be online fraud, sex offences and drugs. For most of the last century, detectives were experts led by specialists. Dick Kirby criticises the policy of officers rising through the ranks and flitting from department to department, thereby losing local knowledge and valuable links. This local intelligence was vital for detecting and preventing crime. Police relied on local knowledge and information. Dick Kirby writes with a huge pride in the achievements of the force. A fascinating and entertaining read.
And now some novels.
The Rapunzel Act: A Burton & Lamb Case by Abi Silver (Lightning Books, £8.99)
After spending the day in court and dealing with clients' problems, there is nothing we lawyers like more than to relax and switch off by reading novels about days in court and clients' problems! This new story features the legal duo, Judith Burton and Constance Lamb, and is a whodunit. Former lawyer, Abi Silver, who has written several thrillers which always have something unusual and challenging, turns to court drama in The Rapunzel Act. A television celebrity is found dead and all the evidence points to her former spouse, an ex-international football player who is now living as a trans woman.
Lawyers of Lugvalio by Clive Ashman (Voreda Books, £8.99)
We are not the only generation of lawyers to have demanding clients who expect everything but may not pay, a challenging environment to practise the law in and governments which do not invest much money in courts and restrict our fees. This brilliant story is set in Third Century Roman Britain and is about a lawyer whose practice is in Eboracum (York) when it was a major city of the Roman Empire. He is the local go-to-expert on contested wills, the next big thing in litigation no doubt. Our hero acquires a mysterious and attractive client with an equally mysterious and possibly lucrative court case. The only thing is he has to travel to the local court which is a long journey, taking days across bandit country.
The story is based on real events and people pieced together from archaeological finds. Much of the book is taken up with the journey from York to Carlisle. It would probably take longer now. There are lots of lawyers' in-jokes. As a historical novel it feels very authentic and realistic.
This is a book about family history.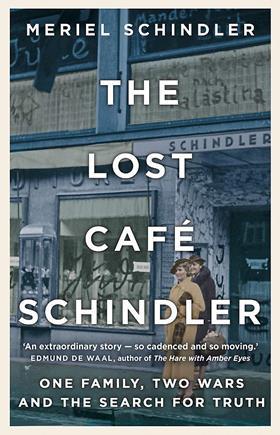 The Lost Café Schindler: One family, two wars and the search for truth by Meriel Schindler (Hodder & Stoughton, £20)
Written by a leading employment lawyer, this is a remarkable journey to uncover the truth behind the stories. The story begins with a cottage, crammed full of family papers and photographs that belonged to the author's late father. The writer used these documents to piece together what happened to her family. The story starts in pre-First World War life in Austria with the family's struggles to retain their identity or assimilate and the appearance of antisemitism. The war was followed by the fall of the empire, the newly established republic, the growth of the Nazi Party and eventual forced union with Germany. The Second World War was followed by occupation by the victorious powers and building of the modern state. The book shows how the author's family was affected by international events. The family was part of the local community and some served in the Austria army in the First World War. After the war, they founded the Café Schindler in Innsbruck which forms the main subject of this book. Café society started as a reaction to the horrors of the First World War and then the business was effectively stolen by the Nazis.
It also contains the story of Hitler's Jewish family doctor who was connected to the family. Hitler retained a liking for him and gave him some protection. You have to buy the book to read all of that fascinating tale. It is not often I get to read a book with a selection of recipes at the end. It is a historical detective story uncovering family history. I cannot recommend it too highly.
Finally a book about life without lawyers but so full of useful stuff that we all could benefit from it.
The Return of Breaking Law - 2nd edition: The Judge's Inside Guide to Your Legal Rights & Winning in Court or Losing Well by Stephen Gold (Bath Publishing, £25)
This is a welcome second edition of a book packed with useful information for consumers and non-lawyers. It is entertaining and stuffed full of practical hints from a former solicitor and judge. Although written with the litigant in person and non-lawyer in mind, solicitors will benefit from the advice. It covers most of the legal issues that the public need advice and information on. Solicitors need to know the answers to these questions as well.
The book includes sections on virtually everything an individual needs to know but was frightened to ask about the law as well as describing the various steps in a civil case. There is a useful section on 'without prejudice' offers which many of us will benefit from and articles on property problems, relationship difficulties, including the new law on divorces, will drafting, inheritance and other taxes, unhappy holidays, private car parks, squatters, excess alcohol and excess Japanese Knotweed. The whole book is hugely useful for everyone, whether a qualified lawyer or member of the public. It is crammed with much more useful stuff than the first edition.
It has been great year for books again.
David Pickup is a partner at Pickup & Scott Solicitors, Aylesbury
Would you be interested in writing a book review for the Law Society Gazette? The Gazette receives books on a range of legal specialisms, as well as fiction, history and biography. If you are interested please write to Nicholas Goodman indicating your specialism