Narcissism and Family Law – A Practitioner's Guide
Dr Supriya McKenna and Karin Walker
£40, Bath Publishing
★★★★★
It goes without saying that people with a personality disorder are highly likely to suffer from relationship breakdown. It follows that during their careers, family lawyers are bound to experience cases concerning these individuals who have the capacity to abuse and wreak havoc not only on their former partners but also upon the legal professionals involved. These cases keep family law practitioners awake at night.
This is a fascinating and excellent guide for practitioners faced both with clients whose spouse has narcissistic personality disorder (NPD) and whose clients have NPD. The authors present authentic and in-depth case studies to demonstrate NPD behaviours, what to look out for, how to deal with the problems generated and, importantly, how to protect yourself and your client. This essential toolkit for practitioners helps to assess the issues and enables family law experts to develop strategies to manage everyone's expectations, to avoid client complaints, and to prevent the lawyer from becoming an unwitting pawn in the games of the narcissist, which, left unchecked, can continue the abuse.
The first chapter defines NPD, exemplifying four particular types with case studies. The second chapter details the negative behaviour traits of individuals with NPD, including a lack of empathy and guilt, exploitation and control of others, lying, being above the law, having a sense of entitlement and 'gas-lighting'.
There are comprehensive and interesting chapters on representing a client with NPD and a client whose former partner has NPD, with reference to which family law processes stand a better chance of succeeding compared to others. The more suitable processes for resolving divorce, financial matters and issues regarding children (about which there is a separate chapter) are hybrid mediation, where solicitors can sit with their clients in mediation meetings, and arbitration. The authors demonstrate their expertise by detailing one case history from both the perspective of the family solicitor (Kate) with an NPD client (Mike) and the family solicitor (Emma) representing the other spouse (Naomi).
To balance the disconcerting issues involved in dealing with a narcissistic client or their spouse, I found the final chapter on wellbeing to be most welcome and supportive. It confirmed my view that this is an expert, sensitive and holistic approach to NPD for the family lawyer and I recommend it as essential reading.
Elaine Richardson is a family law solicitor and mediator at Richardson Family Law, and a member of the Law Society's Family Law Committee
A Practical Guide to Shareholder Disputes in Family Businesses
Ed Weeks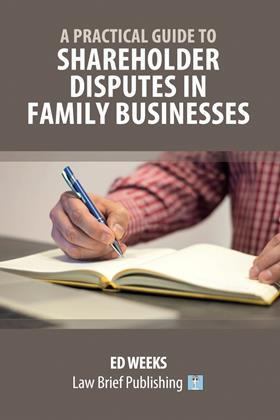 £49.99, Law Brief Publishing
Written by a solicitor who has more than 20 years' experience of resolving shareholder disputes, this guide brings together key legal principles and practical advice. As well as covering corporate governance and alternative dispute resolution, this guide also looks at the litigation process.
Redundancy: Law and Practice (4th edition)
John McMullen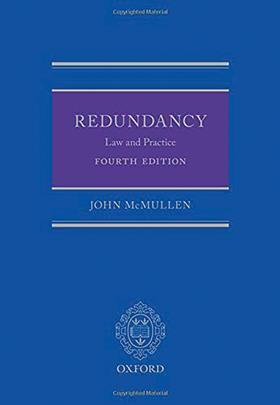 £95, Oxford University Press
This comprehensive analysis of redundancy law contains authoritative coverage of significant recent case law, as well as all relevant legislation. McMullen also covers unfair dismissal, voluntary severence and collective redundancies. There is practical guidance too, with precedents and checklists.
A Practical Guide to IT Law (3rd edition)
Edited by Jeremy Holt and Jeremy Newton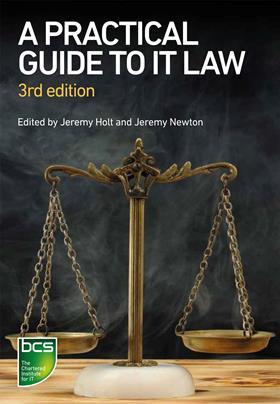 £39.99, BCS Learning and Development
In assessing IT-related issues faced daily by businesses, the authors clearly set out legal concepts and terminology. Relevant legal frameworks are explained, underpinned by examples from cases. There are also chapters on cybersecurity and cloud computing.
Lawyer, Scholar, Teacher and Activist: A Liber Amicorum in Honour of Derek Roebuck
Neil Kaplan and Robert Morgan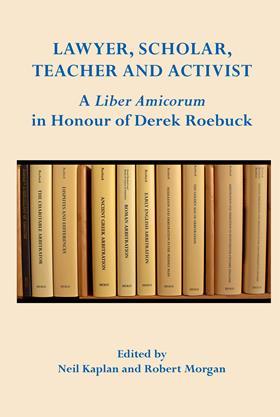 £40, HOLO Books
In honouring the life and work of professor Derek Roebuck (1935-2020), the authors have collected essays, lectures, tributes and reminiscences. Derek Roebuck was a lawyer, scholar, teacher and author of a 10-volume series on the international history of arbitraton and mediation.