David Pickup's holiday reading list is an eclectic mix of old and new. How about Jerome K. Jerome's holiday capers, or a book about marketing Barbie? Or a book about retirement, billed as the 'longest holiday of your life'. The choice is yours
"What we want… is a change." "You know what I mean," he said, "a complete change." The question was how to get it.'
So begins Three Men on the Bummel, first published in 1900 by Jerome K. Jerome who wrote the better known Three Men in a Boat. Both books are about the adventures of three characters on holiday and capture the feelings of busy people needing a good break. In Three Men in a Boat, they go on a rowing trip on the Thames and, in the second, a cycling tour of Europe. What could possibly go wrong?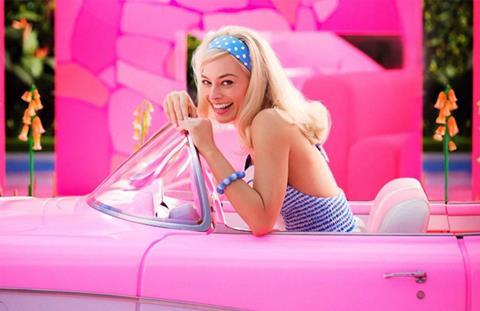 Something more recent and topical is a legal book on a child's doll. You Don't Own Me: How Mattel v MGA Entertainment Exposed Barbie's Dark Side by Orly Lobel (WW Norton & Company, £20) is a fascinating book. Welcome to the amazing world of American intellectual property litigation, sometimes called 'death by litigation', which means throwing every penny - or dime I suppose - at a case until the other side dies, goes mad, broke, or all of the above. The central story is about the litigation between Mattel, the maker of Barbie dolls, and MGA, which produced a range called Bratz dolls. This book tells the story of the dispute and the wider picture of the American toy industry and copyright and trademark protection. I say 'dispute' but the word hardly covers it. This book states that one side spent costs estimated at $450m!
Toy business is big business. Apparently, the rising divorce rate is good for the toy industry as absent parents buy expensive toys. Every cloud, I suppose. Big business means big profits. Barbie was the first adult doll, meaning a doll based on an adult rather than a baby. In the US, 90% of girls aged three to 10 own one – and most girls apparently go through a stage of pulling heads off dolls. The book is full of interesting comments about marketing in general.
The central point of the story is who owns employees' ideas and what lengths will companies go to protect their brand. If an employee wakes in the middle of the night with an idea for an invention totally different from the business they work in, does the employer own that idea?
The courtroom drama is above and beyond all dramas and very far removed from Rumpole or even John Grisham. This is a jurisdiction where judges have websites and the book features what must be the coolest judge in the world. He has his own IMDB profile and has rated 1,101 films. Better not read this book. You will probably want to go to the US and be a lawyer there!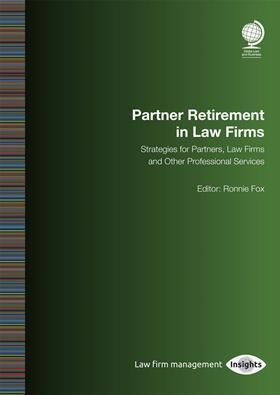 If you are thinking of packing the law in, why not pack some books on retirement? Partner Retirement in Law Firms: Strategies for Partners, Law firms and other Professional Services by Ronnie Fox (Globe Law and Business, £95) is a good guide.
Lawyers are often excellent at supporting clients but not always as good at advising themselves. The book looks at retirement from the firm's perspective, the individual concerned, accounting and tax consideration, financial aspects and what is next after retirement. (This is about the possibility of another career not the afterlife – although we should plan for that as well!). Each chapter is written by knowledgeable writers, and is edited by an expert in this area. Retirement is described in the book as the 'longest holiday of your life' which seems a bit daunting to me, but this is an excellent guide whether that holiday is in the Caribbean or a tent in a windswept car park.
Exit strategies Toolkit by Tracey Calvert and Helen Carr (Law Society, £59.95) is a similar sign of the times. As it says in the foreword 'continual erosion of legal aid and an ageing population', among other reasons, mean solicitors' firms are closing or merging. Certainly we, the profession, are getting older. The average age of criminal solicitors is 60.
This book is essential reading and covers the basic professional rules. Certainly it is not good if we get it wrong, because there are serious sanctions for not having a planned orderly exit. The book explains what to tell the SRA, clients and former clients, and what documents you have to keep and for how long. There are indemnity implications which are set out clearly. There is a section on 'Life after an exit event', which is a nice way to put it and shows us what we can and cannot do.
A somewhat lighter tone is struck by a volume of legal reminiscences written by Lord Simon Brown who sadly passed away recently. Playing Off The Roof & Other Stories: A patchwork of memories (Marble Hill, £20.00). This is a chatty and brilliantly convivial account of an amazing career at the bar and the bench which included steps on the judicial ladder from recorder, to High Court, Court of Appeal and finally a justice of the Supreme Court. Earlier in his career, he spent several years as a Treasury Devil (government barrister) which, at least at one time, led automatically to a High Court appointment. His writing is far from stuffy or pompous and full of anecdotes. It was a skiing trip that led him to the law in the first place. He describes his early years and the 'butterfly' existence of the bar.
Life at the bar suited this sociable person. There were opportunities for travel including flying half-way across the world as part of a team of lawyers just to interview a witness, and trying to find a dentist in Switzerland on a Sunday at New Year.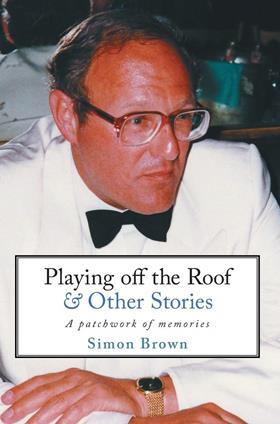 One of the parties in a lengthy personal injury case decided to take out insurance on him when he was a judge, as a serious illness would mean colossal wasted costs as the case would have to be reheard. The doctor sent to examine him misunderstood his instructions and thought he was possibly suffering from the industrial illness that was the subject of the proceedings. (I wonder if you can still insure yourself against an ill judge and whether they only look at physical health!)
There are also varied accounts of the highs and lows of life on circuit and a description of Lord Denning's farewell court appearance. Brown's first experience of criminal work seemed to be when he sat as a High Court judge for first time, which seems astonishing. On another occasion, four days into a defamation case about an allegation of corrupt offering of a peerage, the jury sent a question to the judge asking what a peerage is.
Simon Brown wrote another book called Second Helpings (Marble Hill, £18) which has hints on how judges should avoid 'judgitis', which I am sure will be useful in some quarters, and how judges should begin their written judgments to make a poetic impact. Opening lines to judgments have included, 'Is there a mango tree in the respondent's backyard at …?' and 'It was bluebell time in Kent…'
There are good stories about how to (politely) tell a judge off for being slow, and even how murder can become mundane. Two newly appointed judges were chatting in a shop about how many murders they had got under their belt and this was overheard by customers who, not realising who they were, assumed them to be gangland killers.
John Grisham's books have always been seen as a benchmark for writers of the legal thriller. I have seen many authors described as the next John Grisham. 'I was bored with the law and had the dream of writing,' he said, about when he was a young criminal defence attorney in Mississippi. His first novel in 1989 A Time to Kill, was followed by the global bestseller The Firm. He has sold more than 300 million books. One of my favourites is The Client (1993) about an 11-year-old boy from Memphis who discovers the secret behind a gangland murder of a senator. There was an excellent film starring Susan Sarandon. Both book and film cover the pressures on a small criminal practice and the plethora of ambulance-chasing lawyers in the USA.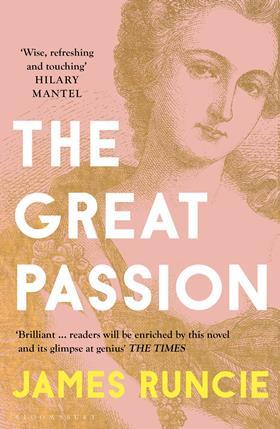 If you want to get away from the law then try The Great Passion by James Runcie (Bloomsbury, £8.99). Written by the son of Robert Runcie, the former Archbishop of Canterbury, this is a recent novel set in 18th century Leipzig. Its backdrop involves the life, work and music of composer JS Bach and his household. Although it is a work of fiction, the author has clearly tried to provide historical accuracy. Any lawyer who is also a music lover should appreciate the background setting to the novel and be impressed by the attention to detail, not to mention the incredibly hard working conditions people faced, and the fascinating insight into one of the greatest composers of western classics music. Each character is introduced with empathy, compassion and understanding. The story moves at a gentle pace and is a nice – if undemanding – tale in itself. I would recommend this as a holiday read to transport you to a different time and place.
A book that is ideal for the beach is Pieces of Eight: Recovering the Riches of a Lost Spanish Treasure Fleet by Kip Wagner (1967, reprinted 1998). It tells the story of the discovery and salvage of the Spanish Treasure fleet of 1715 which sank off the coast of Florida. You can lie on your beach lounger and imagine the treasures which might be in the water just a few hundred feet away.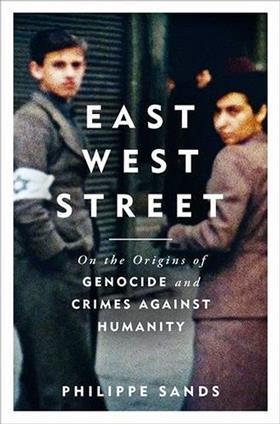 A legal thriller is Philippe Sands' East West Street (Orion Publishing Co, £9.99) - a book that one cannot put down. Sands manages to explore one of humanity's darkest times in an intensely personal way. Captivated in his family's story, without even realising it one is caught up in the most amazing legal wrangling of all time: how to prosecute the Nazi war criminals. This is, without doubt, a legal thriller without compare.
Many thanks to colleagues including Phillip Bellshaw of Star Legal, Katharine and Charles Riley, and Georga Godwin.
David Pickup is a partner at Pickup & Scott Solicitors, Aylesbury
Would you be interested in writing a book review for the Law Society Gazette? The Gazette receives books on a range of legal specialisms, as well as fiction, history and biography. If you are interested please write to Nicholas Goodman indicating your specialism.