Scotland Yard's Casebook of Serious Crime: Seventy-Five Years of No-Nonsense Policy
Dick Kirby
£15.99, Pen & Sword True Crime
★★★★✩
Dick Kirby, a retired policeman who worked in Scotland Yard's Serious Crime Squad and the Flying Squad, has written many books on crime and frequently consults on policing for television. He makes no secret of his distaste for modern policing and the bureaucratic and other changes which he feels have hampered the Met's work.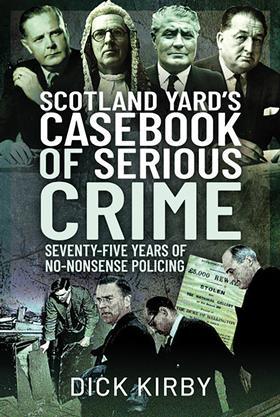 This book is a collection of tales of different crimes, some notorious, from the time when policing was very different. The stories he has selected from last century are a mixture of safe blowing, hold-ups, burglaries and robberies, with an occasional blackmail included.
For most of the last century, detectives were experts led by specialists. Dick Kirby criticises the policy of officers rising through the ranks and flitting from department to department, thereby losing local knowledge and valuable links. This local intelligence was vital for detecting and preventing crime.
Even so, Kirby writes with a huge pride in the achievements of the force. A fascinating read.
David Pickup is a partner at Pickup & Scott Solicitors, Aylesbury