The head of Vodafone's legal team has warned firms against laying off junior lawyers and support staff in the wake of the pandemic, saying clients are scrutinising partners' decisions.
Rosemary Martin, group general counsel and company secretary for the telecom giant, said she was troubled by 'very rapid moves' at the start of lockdown to lay off junior lawyers, not to take on trainees and to furlough support staff.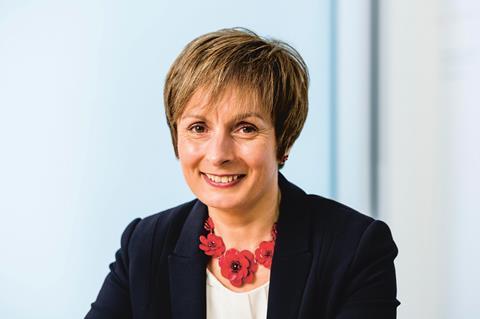 'From the outside it seemed to be being done very quickly, without clear communication as to why it was necessary, and without very clear communication that the partners were also, as leaders of their organisations, feeling the pain in their pockets too,' she said during a webinar hosted by the International Bar Association.
Martin stressed the need for good communication, warning firms not to 'under estimate the amount clients are watching what you are doing'.
Asked how law firms could improve their operations during the pandemic, Martin said more attention should be paid to non-lawyers.
'One of the reasons I left working in a law firm was that I felt very uncomfortable about the fact that…huge attention was paid to the partners, a lot of attention was paid to the associate lawyers, and hardly any attention was paid to the technology staff, the HR guys, the marketing people. They were clearly second-class citizens. And I felt very uncomfortable about that...In my experience, not enough attention is paid to those other parts of the business'.
Earlier this month, trade union Legal Sector Workers United said firms across the legal sector have imposed the burden of Covid-19 disproportionately on the lowest paid, least secure members of staff, who often cannot work from home.
In some cases, firms are furloughing employees, including administrative assistants and paralegals, and are refusing to top up their salaries to 100%. In other cases, agency contracts have been suspended meaning law firms are no longer responsible for how or whether staff are paid.
*The Law Society is keeping the coronavirus situation under review and monitoring the advice it receives from the Foreign & Commonwealth Office and Public Health England.