As the UK faces its fifth week of enforced remote working, it can be easy to dismiss yet another email or article about looking after your mental health. But I paused this morning as another invitation for mindful breakfast yoga landed in my inbox because I realised that, even a few years ago, mental health was barely discussed in the workplace. Yet here we are in 2020 almost inundated with reminders and tools to look after our wellbeing. What progress.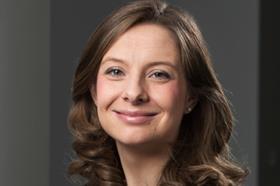 So please allow me to share some thoughts on staying mentally healthy during this challenging period.
Exercise for the body
The government permits all of us to go outside each day, at an acceptable social distance, for exercise, because physical activity is so important for our mental wellbeing. Even if you do not venture outside and are lacking inspiration, there are many guided workout videos, from yoga and aerobics to dancing and martial arts, on the NHS Fitness Studio website. YouTube is also your Covid-19 friend if you want guided sessions in your favourite sport or to try something completely new.
Exercise for the brain
As for physical activity, it is important to set aside time for mental rejuvenation, such as self-meditation or mindfulness. There are many apps for complete beginners, as well as those who are more experienced (such as Thrive and Headspace).
The brain also needs a digital detox each day, as reports show that we are likely to use our devices more now that we are all working from home. Shine Offline has great resources to help you 'switch off', including fixing limits on the amount and sources of news that you scroll through each day. It is important to find positive news stories each day and not become overwhelmed by negative press.
Separate leisure time
Even if you cannot separate where you are working from the rest of your home, it is important to distinguish time at home working, from time at home downtime.
Try to set time aside each day to speak with family or friends and do something unrelated to work, such as reading a book, watching a film or picking up a new hobby with an online tutorial. Learning magic tricks and taking virtual tours of museums or galleries seem to be particular favourites.
Food and drink
When the days start to blur into one, it takes much more resolve to stop dipping into the biscuit tin and not just finish off the bottle of wine. However, reports show that enforced working from home is leading to poorer eating habits and greater alcohol consumption, which in turn have a negative impact on our short- and long-term mental and physical health.
Earlier this year the Junior Lawyers Division (JLD) launched a short guide on creating a healthy drinking culture in the legal profession. It is packed with ideas on activities to do with friends, family, clients and colleagues without alcohol, such as beginner art classes over video-conference or a quiz through social media platforms. Every day during April (stress awareness month) the JLD is also launching case studies from organisations with great examples of what they are doing to create a healthy drinking culture.
Team management
As well as looking after ourselves, keep an eye out for others in your team. Try video-calling rather than email, and schedule short daily group catch-ups with those whom you would otherwise pass several times a day back and forth from the printer.
In our daily group catch-ups, each person reports: (1) the best part of their day yesterday; (2) the next thing they are going to do after the call; and (3) if there is anything they need help with. It is a great way to ensure that we do not miss the pick-me-up from brief encounters in the office. However, be mindful not to schedule or accept too many – it is easy to become overwhelmed and leave little time for the rest of your work.
Do away with 'catastrophe' and 'crisis'
It is clear that the Covid-19 pandemic is one of the greatest catastrophes we will ever face and we are only just beginning to see the devastation caused through the illness and loss of colleagues, friends and family. However, mental (and physical) wellness is dependent on not becoming overwhelmed by the tragedies of the current situation.
A recent Times article drew parallels between the Syrian civil war and the current situation. It provided inspiration on coping during disasters, even just by using factual language in conversation – for example, referring to the 'Covid-19 pandemic', not crisis. A simple turn of phrase influences your thoughts and coping mechanics. It is also important to step away from the news and look at what you have in your life right now – what are you grateful for? How can you make the most of this isolation time? How can you help others?
Reach out
Many organisations provide wellbeing support. Remember that you are not alone and can always reach out to LawCare, Mind, the Solicitors' Assistance Scheme and Drinkaware. You can also look at the wellbeing guidance produced by the JLD and all of the guidance produced by the Law Society so that we can continue our day jobs in the face of Covid-19.
Laura Uberoi, Council Member for junior solicitors 0-5 years PQE
*The Law Society is keeping the coronavirus situation under review and monitoring the advice it receives from the Foreign & Commonwealth Office and Public Health England.