Individuals have a right to peaceful protest. Plus there is a legal duty upon police to facilitate protest. This does not mean that every protest will be lawful. However, interference with it must be with the least restrictive measures.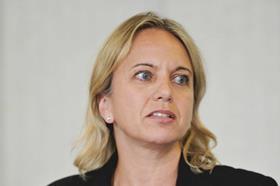 Of importance is that the Covid Regulations are only lawful in themselves if they have the purpose of 'preventing, protecting against, controlling or providing a public health response to the incidence or spread of infection or contamination' (section 45C(1) of the 1984 Act). They are not to be used for public order. And query whether large numbers of people outside actually spreads the virus. Adding large numbers of police isn't likely to help the public health situation. So did any of the actions of the police actually make the public health situation any better – or did they potentially make it worse?
The scenes on Clapham Common showed tone deaf policing – men manhandling and detaining women who were holding a vigil against violence inflicted upon women by men. The actions were out of touch with the public mood; resorting to force in these circumstances was the wrong approach – a flawed strategy that would inflame.
Kirsty Brimelow QC, Doughty Street Chambers
This article is now closed for comment.