...we shall have betrayed the tremendous work of those who fought for equal rights'.
Over the last one hundred years there has been a history of mothers and daughters working in the legal profession. Early pioneers have inspired their daughters, encouraging them to follow in their footsteps.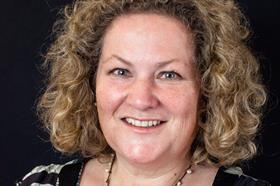 Maud Crofts, born in 1889, was the first female solicitor to hold a practising certificate. She was one of the four claimants in Bebb v Law Society, the unsuccessful legal challenge which sought to allow women to be admitted to the Law Society and paved the way for the Sex Disqualification (Removal) Act 1919, which allowed women to practice the law for the first time.
Like many women at the time, she had been working as a clerk in a solicitor's office but was unable to progress. She passed the Law Society final examination in 1922 with honours and set up in partnership with her husband and brother at Crofts & Ingram and Wyatt & Co.
Determined to encourage women to understand their status, she wrote articles and toured giving talks advising women on their legal rights. In 1925, she published a book Women under English Law. This was so popular, it was reissued in 1928.
In 1929, she presented a series of radio programmes for the BBC on 'Law and the Home' giving practical advice on legal matters to women. On her death, her son-in-law, a partner in her firm, saw several of her clients who were friends from her days at Girton College, Cambridge, leave the practice. They told him that they didn't want to be advised by a male solicitor.
She continued in her career whilst raising her two children. Her daughter Rosemary Vaughan and later, her granddaughter Mary Wynn Williams both followed her into the legal profession, qualifying as solicitors and making her family the first three-generational family of women solicitors.
Rosemary studied at Girton College and obtained articles with family friend, William King of Speechley Mumford & Craig. She qualified in 1951 and married that same year.
Rosemary did not really work after that but occasionally helped her parents when they were busy. Her daughter, Mary Wynn Williams, one of three children, also studied at Girton and trained to be a barrister. She was called to the Bar around the time that she got engaged. She decided that being a solicitor would be more conducive to family life and was articled to her father and admitted as a solicitor before her first child was born in 1982.
Rose Heilbron, born in 1914 was made the joint first KC in England & Wales in 1949. She achieved many legal firsts and leading lawyers such as Cherie Blair, Anne Rafferty and Mary Arden have cited her as an inspiration.
She was the first woman to win a scholarship from any of the Inns of Court and was called to the Bar in 1939, joining the Northern Circuit in 1940 as one of 11 women. She took silk aged 34, three months after the birth of her daughter Hilary. In 1956, she became Recorder of Burnley and England's first woman judge.
In 1972, she became the first woman to sit as a judge at the Old Bailey and shortly afterwards, the second female High Court judge. In 1978 she was made Presiding Judge on the Northern Circuit – the first woman Presiding Judge of any Circuit.
With the help of a live-in nanny and support from her husband, Rose proved it was possible to combine a career with motherhood. Indeed, she was also cited as a shining example by Margaret Thatcher in 1952 who said, 'Unless Britain…can produce more Rose Heilbrons…we shall have betrayed the tremendous work of those who fought for equal rights'.
She was a considerable influence on her daughter Hilary who practices commercial litigation and international arbitration and became only the 29th female QC in 1987, some 38 years after her mother.
In her biography of Rose, she describes how her mother's enthusiasm rubbed off and how from the age of 15 'it was always a career as a barrister that beckoned'. Interestingly, it was Rose's idea that their daughter should use the name 'Heilbron' rather than Burstein, to help her in her own legal career.
Hilary regularly sits as an international arbitrator both in the UK and abroad and is currently a member of the LCIA Court as well as being on the panel of several arbitral institutions.
One of the more recent developments for women in the legal profession is the increasing number of women clerks. Lucy Barbet, was appointed the first woman chair of the Institute of Barristers' Clerks this year. She is the joint senior clerk at 11KBW, one of only a handful of senior women clerks.
There is a long tradition of son's following their fathers into clerking. With Lucy's daughter Georgia Pilbro now working as a junior barristers' clerk at Wilberforce Chambers, we see the first mother and daughter clerking combination, forging a new dynastic challenge to the common father and son tradition.
Having good female role models at the top of the legal profession is important in driving equality and progress. Girls growing up and women starting out in their careers want to see people like them making it to senior positions and take inspiration from seeing what other female lawyers have achieved. In the case of these women, they have not only inspired their own daughters, they continue to demonstrate to all women lawyers what can be achieved.
If you know anything about other female legal 'dynasties' or have your own or other's story to tell, the First 100 Years project would love to hear from you.
Lucinda Acland is co-author with Katie Broomfield of First:100 Years of Women in Law, the forthcoming book supported by the First 100 Years project, currently available for pre-order
The additional details relating Maud Crofts' family have been supplied by Elizabeth Cruickshank, with thanks