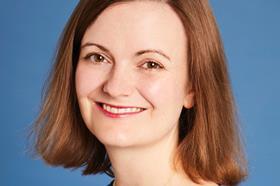 Welshwoman Enid Rosser was called to the Bar of England and Wales by Lincoln's Inn in 1927. She is one of the few women lawyers of this period to have left any written record of her experiences.
Housed in the Women's Library Collection at the London School of Economics, her memoirs were written between 1963 and 1970. Writing to her granddaughters, to whom the memoirs are addressed, she confesses to feeling they 'may appear unduly egotistical; but on reflection this cannot be avoided' and they certainly provide a vivid picture of her life up until her marriage to George Locket in 1944.
Rosser attended Oxford University and the London School of Economics. Between 1920 and 1927, she worked in the House of Lords as secretary to the Advisory Committee to the lord chancellor. In this role, she made many contacts with members of the legal profession and, upon passing her bar examinations and after eating the required number of dinners in Lincoln's Inn, she was accepted as a pupil at 5 Paper Buildings.
She describes the warm welcome she received from the otherwise all-male members of chambers. Her memoirs also provide nuance and context to the well-publicised story that the lack of female toilets was used as an excuse to keep women out of the profession.
As she recalls, 'Life in chambers is very close and intimate and the space is limited, and in those days somewhat primitive as there was no hot water laid on and lavatory accommodation could prove a problem once the sexes were mixed.' During a visit to Lavender Hill Magistrates' Court, she was provided with a basin, jug and an old-fashioned commode.
However, called to the bar less than 10 years after the passing of the Sex Disqualification (Removal) Act 1919, which first opened the legal profession to women, it was, as she later recalled, 'in 1927 a far from rosy outlook for women at the bar. We were not only regarded somewhat as figures of fun all dressed up in our wigs and gowns. Solicitors regarded us with horror and it was a courageous solicitor who gave us a brief.'
It was for this reason that she states Beatrice Honour Davy (called by Middle Temple in 1922) requalified as a solicitor 'as she felt strongly that until there were solicitors willing to brief women barristers their future prospects were hard and dim'. Davy frequently briefed Rosser in matrimonial cases in the police courts and Rosser was 'more than pleased to have these'.
The prejudices women faced were also revealed in court. She recalls appearances in the Old Bailey before Ernest Wild, 'who did not take kindly to female barristers', and Henry Dickens, before whom she 'with much trepidation stood up on my feet and called the next witness. I told his Lordship that we would start at page 205 of the depositions. He fixed a fierce look at me and said "I have never trusted a woman in my life and I am not going to start now. You are quite wrong, it is page 204". He then sat back, threw off his wig and roared with laughter at his joke. So did the court. He was technically right for there was one word, "and", left on page 204. That was my first effort on my feet.'
In 1928, Rosser was the first woman barrister to be instructed (as a pupil) in a murder trial in England and she described the press interest this generated as 'overwhelming'. For two weeks, to avoid photographers waiting for her outside chambers, she found a way in and out through the basement.
Unsurprisingly perhaps, Rosser found life as a barrister caused her 'intense nervous strain' – and her earnings at the bar were insufficient without the support of her father, who died in 1933, so she left the bar. As Beatrice Davy wrote, 'for a woman who must earn her own living, the bar is the very last profession in the world'.
Rosser instead chose to take up employment as the first legal adviser to the John Lewis Partnership – a role she held until 1954. As she recalled, 'In those days we were still battling along and it was not difficult to be the first woman to do anything.'
In 1965, upon her appointment as the first female High Court judge, Elizabeth Lane wrote to Rosser: 'I am very sensible of the fact that I should not have been made a judge if it had not been for the splendid efforts of those women who preceded me at the bar, and I am sure that my appointment is to be taken as a well-deserved tribute to them. I think it appropriate that I should thank you, as I do, for blazing the trail'.
Tellingly, however, women are still achieving firsts in the legal profession. In 2019, the centenary year of the Sex Disqualification (Removal) Act, Dame Victoria Sharp became the first woman appointed president of the Queen's Bench Division of the High Court. This was exactly 20 years after Baroness Elizabeth Butler-Sloss's appointment as president of the Family Division. Th ere has not yet been a woman president of the Chancery Division of the High Court.
Full equality will not be achieved until the appointment of a woman to a position of authority ceases to be notable at all.
This article was commissioned for lawgazette.co.uk's Women in the Law section
* Picture of Enid Rosser copyrighted to the Women's Library Collection at the London School of Economics (LSE) Library, London
Katie Broomfield is a postgraduate researcher in the history department at Royal Holloway, University of London, and co-author of First: 100 Years of Women in Law